By Karen Loftus, Guest Blogger
Argentina's capital city and Patagonia make for the perfect pair for sophisticated South American travel. After your cultural kick off you can dive in the deep end of Argentine adventure. If heading over this land is but a bit of what you can expect…
Urban Outtake
Before you experience the bounty of the beauty in Argentina's remote Patagonia region, first take in the cultural and culinary wonders of the country's cosmopolitan city, Buenos Aires. Known as the Paris of South America or in some circles, Eva Peron's City, Buenos Aires is by far the most European city in all of South America.
Buenos Aires is the second largest city, second only to Brazil's Sao Paulo in South America. From art and architecture to their turbulent historical accounts and an unrivaled café society plus an inspired wine and culinary culture, Buenos Aires is a can't miss for any savvy and sophisticated traveler.
There are several chic boutique hotels and plenty of four and five star properties throughout the city. You can take up residence at the French and Art Deco designed Sofitel Hotel. It's centrally located in the city's art district right by the many embassies in the city. This neoclassical structure will give you a window into what Buenos Aires was once like in its celebrated heyday.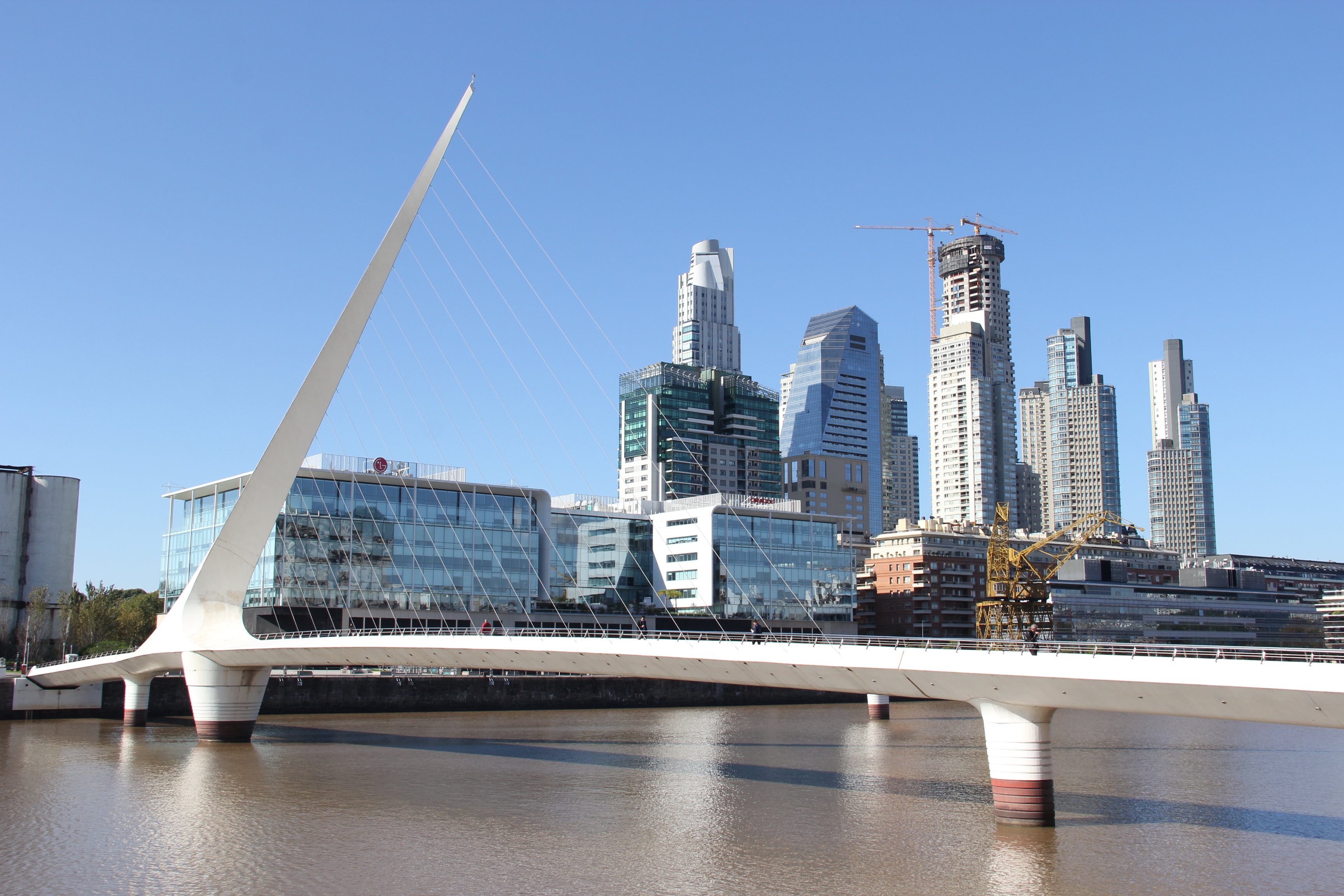 To up the opulence ante head to The Park Hyatt's definitively five star property in the French heritage district of Recoleta. Park it at the more traditional Palacio Duhau wing at The Park Hyatt or head to the charismatic all-suite Algodon Mansion boutique Hotel dating back to 1912. Hit their rooftop cognac and cigar bar to see and be seen by the urban elite.
Or perhaps make a stay of it at the iconic Alvear Palace Hotel where screen siren Sophia Loren and political peacemaker Mandela stayed. Expect to be surrounded by classic elegance and white-glove service at this historical luxury hotel. At The prestigious Four Seasons where you might meet Madonna, or Philippe Starck's more sexy and contemporary Faena Hotel where you might find rock stars like Sting taking up residence. All of the deluxe hotels in town have excellent restaurants, bars and top spas on site. Don't let that keep you from hitting the city streets.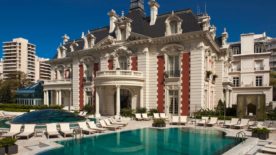 If you're an avid Eva Peron fan or a history buff head to Evita Museum where you will see a deeper side to the political icon. There's an excellent restaurant onsite as well. The famous Evita balcony is at The Casa Rosada, also known as The Pink House at the Government Palace. There is a rich and interesting political history in the Plaza de Mayo square. Ask locals for their personal stories in the square.
To finish all things Evita head to Recoleta for her final resting place. Aside from Evita's burial chamber it is one of the most beautiful cemeteries in the world. The gravesites are stunning and the photography is incredible at sunset. If you are a cat lover, there's a pack of them that hang in the graveyard.
Buenos Aires has long been a cafe society. The best cafe by far in the city is Cafe Tortoni. Dating back to 1858 the place has inspired the great thinkers of our time including Einstein to think and drink inside those walls. This is the best of the best, however great one off cafes abound around town. So, take advantage as you can sit and sip as a reminiscence of famous painters, writers, journalists and musicians.
You're hard pressed to have a bad meal anywhere in Argentina. Classic asado restaurants are plentiful across the city and wine lists extend well beyond the widely celebrated Malbec. So explore with your pours. Any Francis Mallmann restaurant like Patagonia Sur is sure to please any palate.
There's plenty of Tango in town typically in the bohemian enclave of the San Telmo and La Boca neighborhoods. For chic boutiques of trendy clothing, leather goods and jewelry it's Palermo Soho. There are plenty of local designers. So take advantage of the unique options from smaller designers. It may cost a bit more but it's well worth the investment.
Art lovers head to the Fortabat Art Museum, as the fine collection is exquisite and extensive. It represents the French impressionist movement yet with the definitive South American twist. Argentine and South American artists are wildly celebrated in what was once a private collection. For a final splash of rather popular art it's simply the La Boca neighborhood. The first immigrant neighborhood is literally full of color and character. The brightly colored buildings make for Instagram magic.
Mountain Bound
Once you finish your urban turn, hip on a southbound flight to El Calafate. A mere three hours later and you're in this idyllic tourist town. It's set in Argentina's Patagonia in the Santa Cruz Province on the southern banks of Lake Argentino. El Calafate is known for many things. It's often touted the hiking capital of Argentina, seen as the kick off point for adventure and for taking in the iconic natural beauty that Patagonia is so well known for.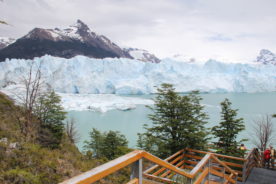 You don't have to go far as El Calafate itself is surrounded by glaciers, mountains, pampas and lakes. Boat or catamaran rides are available from El Calafate and are a great way to take in the pristine nature, particularly the glaciers and lakes. The neighboring Glacier National Park, a UNESCO World Heritage listed park is home to El Perito Moreno Glacier, one of the park's biggest stars. It doesn't disappoint. While navigating by expect icefalls dropping dramatically from the glacier's walls into Lake Argentino. It remains one of the park's top attractions.
In the north of the park Mount Fitz Roy's jagged peaks can be seen reaching above the charming mountain town of El Chalten and Lake Viedma. The hikes around the majestic Fitz Roy massif and Cerro Torre, a region often compared to Torres Del Paine Park, Chile can range from intrepid treks to recreational runs designed to take in the serenity and beauty. It all depends on fitness and level of interest. Regardless of range or level of difficulty, the region it is a trekker's dream and a gift for photographers and nature lovers.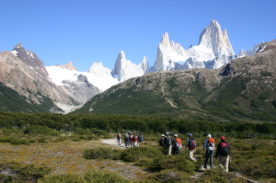 Hiking and ascending aside, horseback riding is another way to take you to more remote corners of the park where you are surrounded by granite peaks and forested valleys and turquoise pools throughout.
Patagonia is a great place to dial it down and truly get off the grid. I'd suggest setting up your base for a few days in the remote, rustic chic and exclusive Estancia Cristina where the food is as fierce as the scenery. It's a great jumping off point for your adventure activity or simply soaking in the natural splendor.
Contact a Southwind Travel Consultant
to plan a trip of a lifetime today.
Karen Loftus, Sept 2017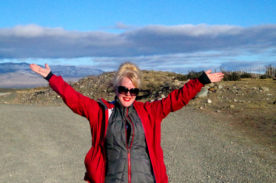 You can follow Karen Loftus' travel and adventures on Twitter and Instagram @LAKarenLoftus or on
LinkedIn