---
Media & Awards
---
This is your resource for information on Southwind Adventures, story ideas and marketing contact information. We have an extensive library of high quality images that are available for articles on our destinations (Costa Rica, Andes, Amazon, Galápagos or Patagonia). . Check back regularly to find out about new trips, destinations or trends in Latin America travel. Contact us to be included on our list of media professionals and to receive press releases and other materials. Indicate in the comments section if you are a travel writer, producer, editor, or other media professional.
Media contact:
Dana Johnson
Director of Marketing and Sales
Southwind Adventures, Inc.
PO Box 621057
Littleton, CO 80162
(800)377-9463 Ext 5 or (303)972-0701 Ext 5
email: Dana@SouthwindAdventures.com
Press Releases | Press Trips | Awards & Mentions | The Southwind Story
---
Press Releases
September, 2016
New! Luxury Foodie Tour. Flavors and Culinary Traditions of Peru
July, 2016
Southwind Adventures Welcomes New Director of Marketing and Sales
January, 2015
Southwind Adventures Celebrates 25th Anniversary
June, 2014
Southwind Adventures Evolves Its Brand with Launch of New Website
March, 2014
New Family Adventure Explores Ecuador's Top Wildlife Destinations
November, 2013
Peru Blossoms as Unique Destination for Families: Southwind Adventures Launches Kid-friendly Itinerary
August, 2013
Condé Nast Travel Honors Southwind Adventures' Tom Damon as 2013 Top Specialist
December, 2012
Solstice Sun Celebration to Shine in Peru
November, 2009
Denver Local Recognized by Condé Nast Traveler Magazine
May, 2009
Alternative Route Offered to Machu Picchu's Lost Sister City
---
Press Trips
---
Southwind can help you develop a unique story. We understand the importance of first-hand experience of a destination and its people in order that travel writers and photojournalists can share their own narratives with their audiences. We collaborate with our partners and suppliers to design itineraries that feature discounted (or complimentary) space for media professionals. Independent travel writers must demonstrate that at least one article is on assignment from a travel related publication. Please contact us to discuss how we can help you or your editors pursue and develop an idea for an article.
---
Awards & Mentions
---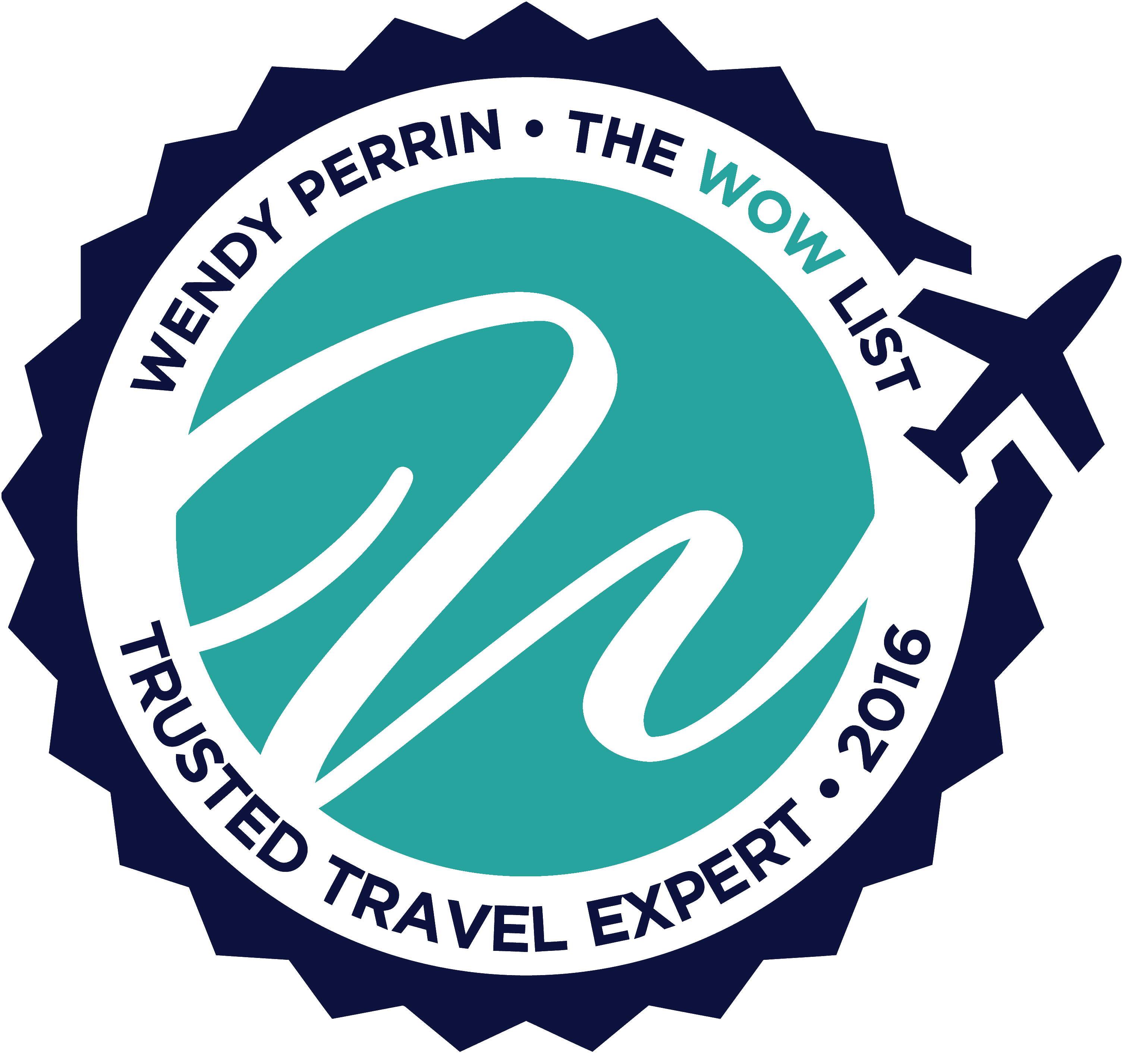 Wendy Perrin WOW List, 2014-2016
Wendy Perrin, former editor at Condé Nast Traveler and Travel Advocate at TripAdvisor, has launched her annual list of Trusted Travel Experts who "have unparalleled connections and expertise in their parts of the world." Southwind's Tom Damon is listed for Peru and Patagonia.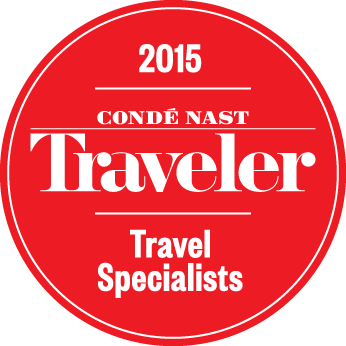 Top Travel Specialist: 2005 – 2016
For the eleventh consecutive year, Condé Nast Traveler magazine has recognized Tom Damon for his extensive knowledge of South America (Ecuador, Peru, Chile & Argentina) and exceptional customer service, as well as Southwind's connections and value. Once again Tom is privileged to be honored alongside the handful of select travel professionals on this
exclusive list.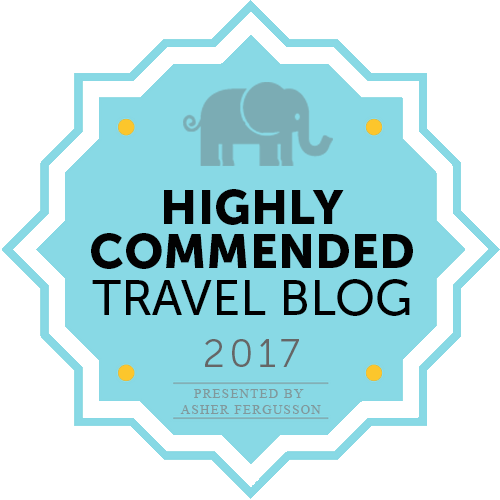 Highly Commended Travel Blog 2017
Asher Fergusson and his team spent 100s of hours putting together a comprehensive travel resource of travel blogs. The top 100 selected were professional bloggings sites. Southwind Adventures is excited to be named another "must-read" blog and resource for
South American travel.
We pride ourselves on being an excellent source of knowledge and experience and are happy to have been recognized for what we share with the public.
WendyPerrin.com, August 2017
Brook Wilkinson joins a Southwind Adventure through Patagonia and writes about her experience and recommendations.
View the article
Is Patagonia Right for You? The Distances, the Costs, and the Fitness Required
Cheese Traveller Magazine, March 2017
Dana Johnson shares her tips and tricks on making the most of a trip to Chile.
View the article
Chile Travel Tips – How to make the most of your trip
Condé Nast Traveler magazine, December 2016
Tom Damon is selected again as a Travel Specialist for his extensive knowledge of Ecuador, the Galápagos, and Patagonia.
View the article
2016 Featured Travel Specialists
CheeseTraveller.com, September 2016
Epaminondas Dimitriadis of the Cheese Traveller interviews our travel specialist, Dana Johnson, to elaborate on the cultural aspects of our new culinary adventure in Peru.
View the article
Luxury Foodie Tour in Peru
Active Over 50 Adventure Travel Resource Guide, 2016
Don Mankin, the "Adventure Geezer" of Adventure Transformations and 5 time winner of the North American Travel Journalists Association Gold Award for 50+ travel writing, selected Southwind's
Urubanba Weaver's Trek
in Peru as one of the top South American Adventure Trips for active travelers over 50.
View the resource here
Active Over 50 Adventure Travel Resource Guide, 2016
WendyPerrin.com, April 2016
Tom Damon describes three unique handicraft markets in South America in Wendy Perrin's roundup of worldwide markets not to miss.
View the article
Authentic Craft Markets Worth Traveling the World For
WendyPerrin.com, January 2016
Tom Damon highlights Ecuador's Quito and the "Avenue of the Volcanoes" Wendy Perrin's annual roundup of smart and trendy destinations to visit this coming year.
View the article
A Sophisticated Traveler's Guide to Where to Go in 2016
Conde Nast Traveler, November 2015
In a monthly Travel Intel roundup, Tom Damon spreads the word about two new vessels launching in the Peruvian Amazon — the Amazon Discovery and the MV Zafiro.
View the article
Five Things Smart Travelers Should Do This November
The Wall Street Journal, September 2015
Deborah Dunn covers four resorts where travelers can both embark on legendary hiking and indulge in comfortable, upscale amenities. SWA's own Tom Damon comments on Hotel Las Torres in Patagonia.
View the article
Mix Hiking and Hedonism at These Resorts
SF Gate, April 2015
SF Gate reporter Jeanne Cooper outlines what's new in hotels, tours, cruises, and train travel, highlighting Southwind's newly launched 'Buenos Aires and Coastal Uruguay' trip.
View the article
Just like staying at Downton Abbey but in Newport, R.I.
World Propery Channel, January 2013
Steve Winston, columnist at World Property Channel, covered Southwind Adventures' unique trips to the Inti Raymi Festival in Cusco, Peru.
View the article
The Festival of Inti Raymi: Peru Welcomes the Sun
Town & Country Weddings, Spring/Summer 2011
Town & Country Weddings Magazine has included an exclusive version of Southwind's Galápagos Wildlife Odyssey aboard the luxurious M/V Eclipse in their upcoming destination guide for upscale honeymoons. Relaxing at a cloud forest resort and spa in Ecuador's Andes mountains is combined with the comfortable adventure of a cruise among the idyllic Galápagos Islands.
Better Business Bureau: Longevity Award & Recognition of Customer Satisfaction, December 2011
Recognized by the Rocky Mountain Better Business Bureau for nineteen years of active participation and satisfactory accreditation.
The New York Times, September 2010
Southwind's president, Tom Damon spoke with journalist Susan Stellin for her article. His advice to travelers looking to stay within a budget while planning a trip to South America is to travel with a small group to split the costs of transportation and lodging. He also notes that when planning with a travel company, there are usually discounts of up to 10% for travelers who sign up early.
Read the article
Strategies to Stretch Your Dollar in South America
Brides Magazine, August 2010
Tom Damon, president of Southwind Adventures, offers a two-week itinerary that includes Old Town Quito, the breathtaking Andean lake region and tropical rainforest, and an excursion to the Galapagos Islands.
Read the article
Travel Experts' Honeymoon Itineraries: Ecuador & The Galápagos Islands
Press Republican, January 2010
Southwind traveler Richard Frost returns home and shares with his readers the wonders of a journey to the Peruvian Amazon. After exploring the Incan citadel of Machu Picchu, Richard and his wife extend their adventure to the ecologically sensitive accommodations at Reserva Amazonica inside the Tambopata National Reserve.
Read the article
Rainforest reveals wealth of flora fauna
Luxury Travel Magazine, 2009
Southwind Adventures has added to its menu the newest luxury yacht in the Galapagos Islands, M/Y La Pinta. The all-first-class vessel caters to the most discerning of travelers venturing to this UNESCO World Heritage Site. Travelers experience a combination of activity, relaxation and learning about the archipelago's living laboratory of wildlife and geology.
Read the article
Southwind Adventures Introduces Galapagos Yacht La Pinta
National Geographic Adventure: Best Adventure Travel Companies on Earth – 2008, 2009
National Geographic Adventure has completed their second annual authoritative ratings of adventure travel companies and has chosen to again recognize Southwind Adventures as a member of this elite community. Companies were rated on the following categories: education, sustainability, quality of service, spirit of adventure, and references.
See our rating:
Southwind Adventures on National Geographic Adventure
Condé Nast Traveler: Iconic Itineraries Peru, January 2007
Condé Nast Traveler launched a new series featuring detailed itineraries for some of the world's must-see destinations. Working with Southwind's own "world's top travel specialist," Tom Damon, editor Brooke Wilkinson tested, streamlined and perfected the ultimate tour of Peru's highlights in this premiere piece.
Read the article
Iconic Itineraries Peru: The Andes, the Incasand the Amazon
1,000 Places to See Before you Die, 2003
Author Patricia Schultz includes Cuzco, Peru and the Inti Raymi festival in her definitive, best-selling book on bucket list travel. She describes Inti Raymi as "the greatest of all Incan celebrations and one of the most spectacular Andean festivals in South America today."
Read the excerpt
Cuzco, Peru: At the Center of the Incan Universe
---
The Southwind Story
---
Southwind Adventures has its roots in the Peruvian Andes where Luis Felipa, Director of Operations, started a local tour company called TrekPeru in 1979. As the organization grew, top guides from the fields of archaeology, biology, ornithology and anthropology began working with Luis. Soon, trips expanded to serve diverse client interests in nature, culture, and adventure.
Southwind Adventures was founded in Santa Fe, NM in 1990 to further promote tours to Peru and the local staff, which had worked so hard to become successful. With strong ties to South America and a dedication to the practice of ecotourism, in which both nature and the local culture of host countries are respected and preserved, the company gradually expanded its partnerships and business relationships to include destinations throughout the continent. Eventually establishing itself as the leading company specializing in first-class nature, cultural and adventure tours to Latin America.
Southwind's regularly scheduled departures include programs in Venezuela, Ecuador, Peru, Brazil, Bolivia, Argentina and Chile. Customized itineraries account for almost half of company business. Prompt response to inquiries and flexibility in accommodating our guests' particular needs are company strengths.
Southwind has a personal style of travel and outstanding customer service both of which have been carefully developed and managed at home as well as in the field. Southwind clients are remembered by name. Every effort is made to see that each traveler's adventure meets or exceeds expectations. It is this commitment to the highest standards that inspires Southwind's vision for the future.