by: Dana Johnson
Peru is fast becoming a top travel destination on any foodie's bucketlist. While Machu Picchu remains as the main highlight in any extraordinary Peru voyage, it is important to know the top dining establishments in the friendly and historical city of Cusco–gateway to the Sacred Valley of the Incas and the famous hilltop citadel.
With a surprising fusion scene filled with Italian, French, German, African, Chinese and Spanish flavors, the gourmet meals of Cusco, considered as one of the 2016 World's Best Cities by Travel & Leisure, are sure to excite the palate and soul.
1. Illariy / El Tupay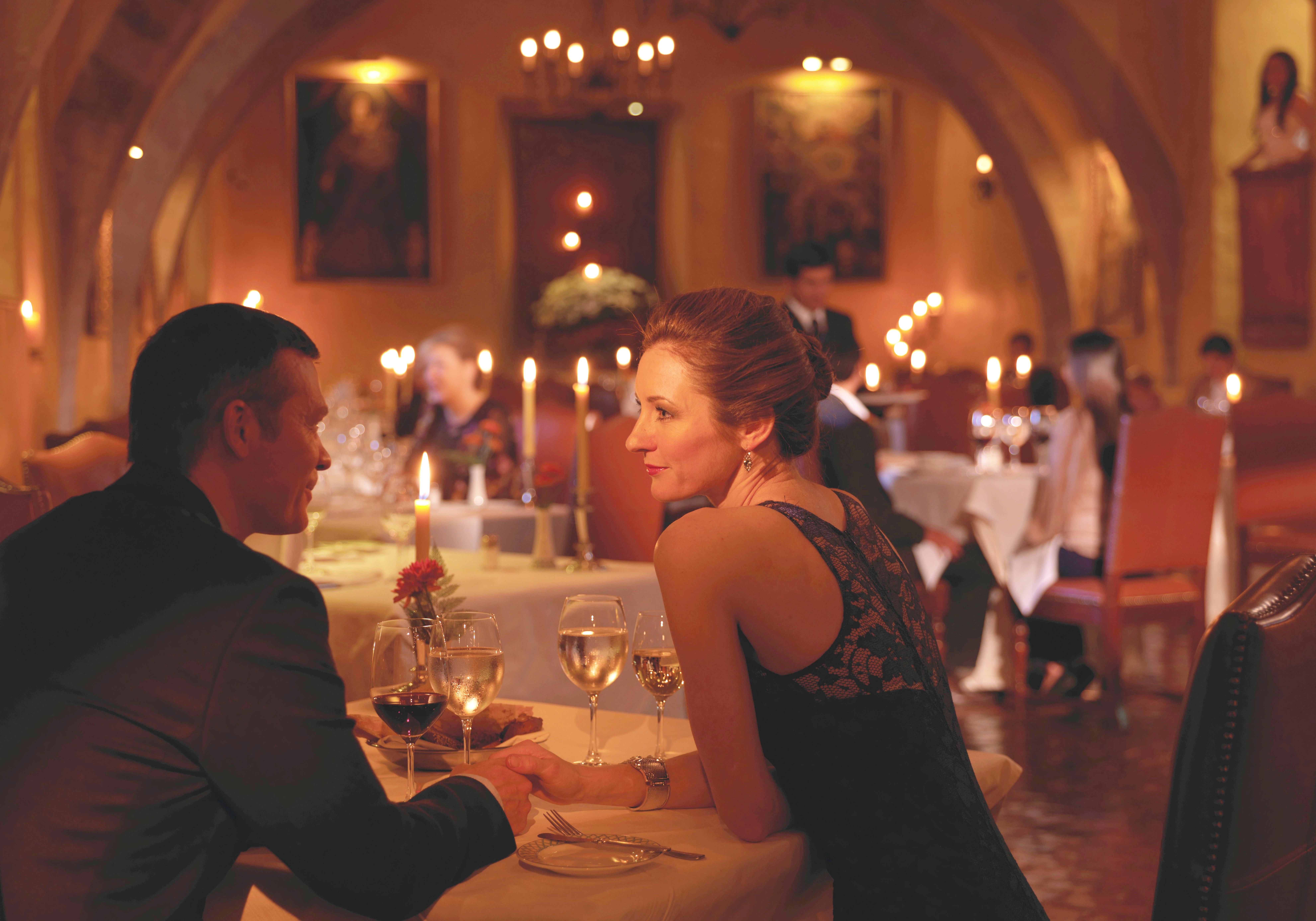 These top choices for elegant dining in Cusco are in a royal setting. Illary overlooks a colonial patio and El Tupay features romantic arches within the Belmond Monasterio Hotel. Try the alpaca tenderloin with corn, sweet pepper chile, and mint sauce or the duck-and-rice stew with coriander. Other temptations include poached kingfish rolls with shrimp mousse, and rack of lamb with black-pepper crust and tomato marmalade. Service is impeccable and the wine list is vast.
Website:
Belmond Monasterio Hotel
Phone number: +51 84 604-000
Open: Daily from 5am-10:30am (breakfast), 11am-6pm (lunch) and 6pm-10:30pm (dinner) and offers local singers on Tuesday, Thursday and Saturday.
Address: Monasterio Hotel, 140 Plazoleta Nazarenas.
Price range: $$$$$
2. Senzo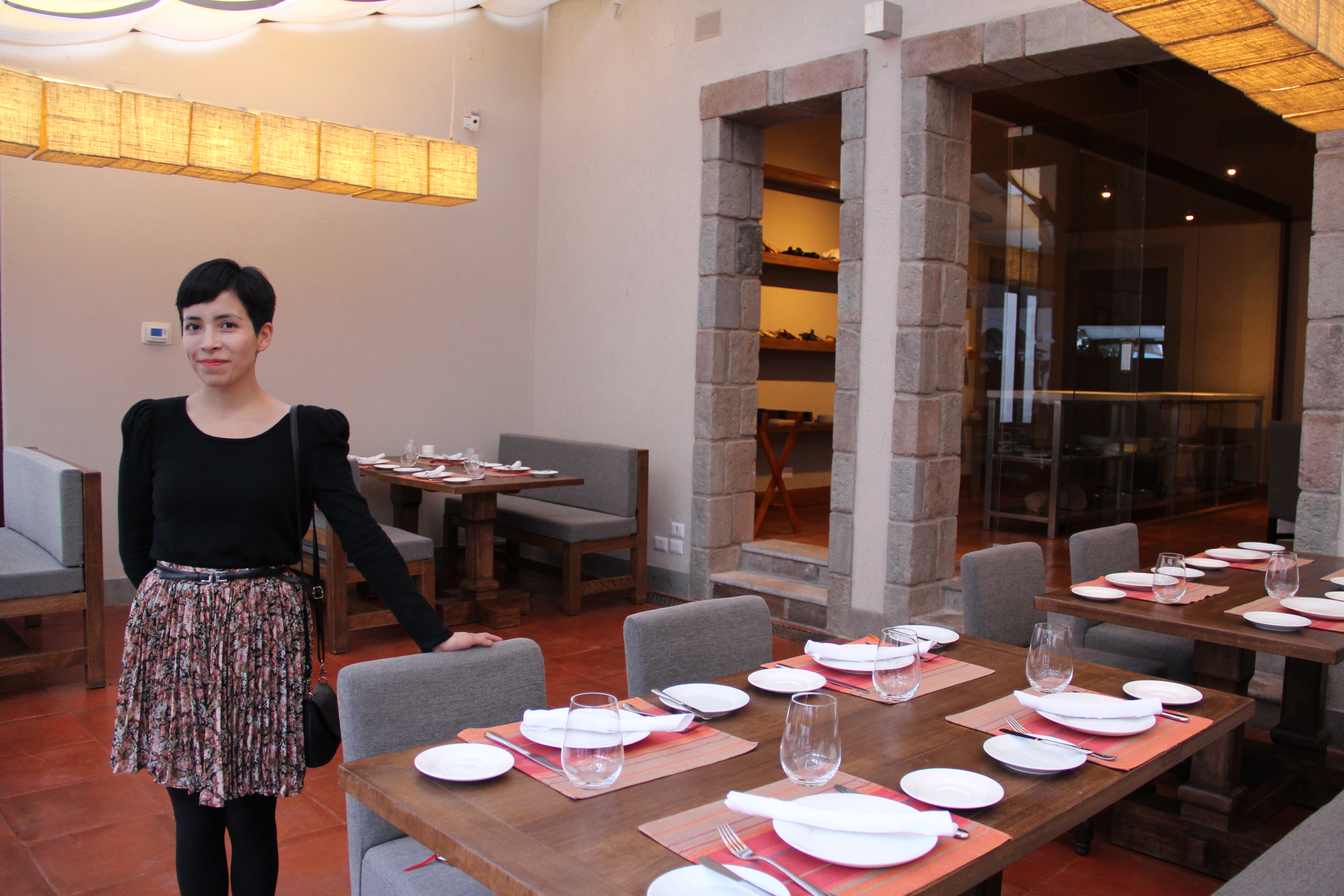 A destination bistro, Senzo is one of the most highly innovative restaurants in Cusco. Located in the Belmond Palacio Nazarenas Hotel, a gastronomic experience awaits you with unique textures and exquisite tastes. All the specialty dishes feature indigenous herbs and edible flower garnishes, all locally grown. We recommend trying the traditional Peruvian dishes of Chairo (traditional potato soup) and confited guinea pig–pepper stuffed with vegetables accompanied by a delicious glass of South American wine.
Website:
Belmond Palacio Nazarenas Hotel
Phone number: +51 84 582-222
Open: Daily 5:00-10:30am, 11:00am-4:00pm and 7:00-10:30pm
Address: Palacio Nazarenas Hotel, 276 Plaza Nazarenas
Price range: $$$$$
3. Map Cafe
(Pre-Columbian Art Museum)
This fine dining option is set inside a glass pyramid café. The art collection stays open until 22:00, so you can enjoy this sophisticated Peruvian menu with French and Italian influences, surrounded by the museum's impressive colonial architecture. Try fresh trout with a yellow-chili beurre blanc and a napoleon of Andean potatoes and banana spring rolls for dessert. This is located near the Belmond Monasterio Hotel.
Website:
Map Cafe
Phone number: +51 84 242-476
Open: Daily 11am-3pm and 6pm-11pm
Address: Pre-Columbian Art Museum, 231 Plazoleta Nazarenas
Price range: $$$$$
4. Incanto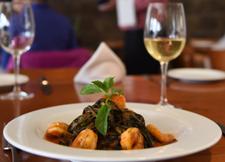 This is one of the best choices in town within walking distance of most dowtown hotels and near the lit and lively central square. Specializing in grilled Andean fusion dishes with Italian influence, the dishes include aji de gallina ravioli, smoked trout fetuccini, focaccia or Alpaca loin, all paired with fine wines. The restaurant takes great pride in their fresh, made from scratch, pasta. The kitchen is enclosed in glass and the comfortable ambiance includes live harp music.
Website:
Incanto
Phone number: +51 84 254-753
Open: Daily 11:30am-11pm
Address: 135 Santa Catalina Angosta, near main plaza
Price range: $$$$
5. Cicciolina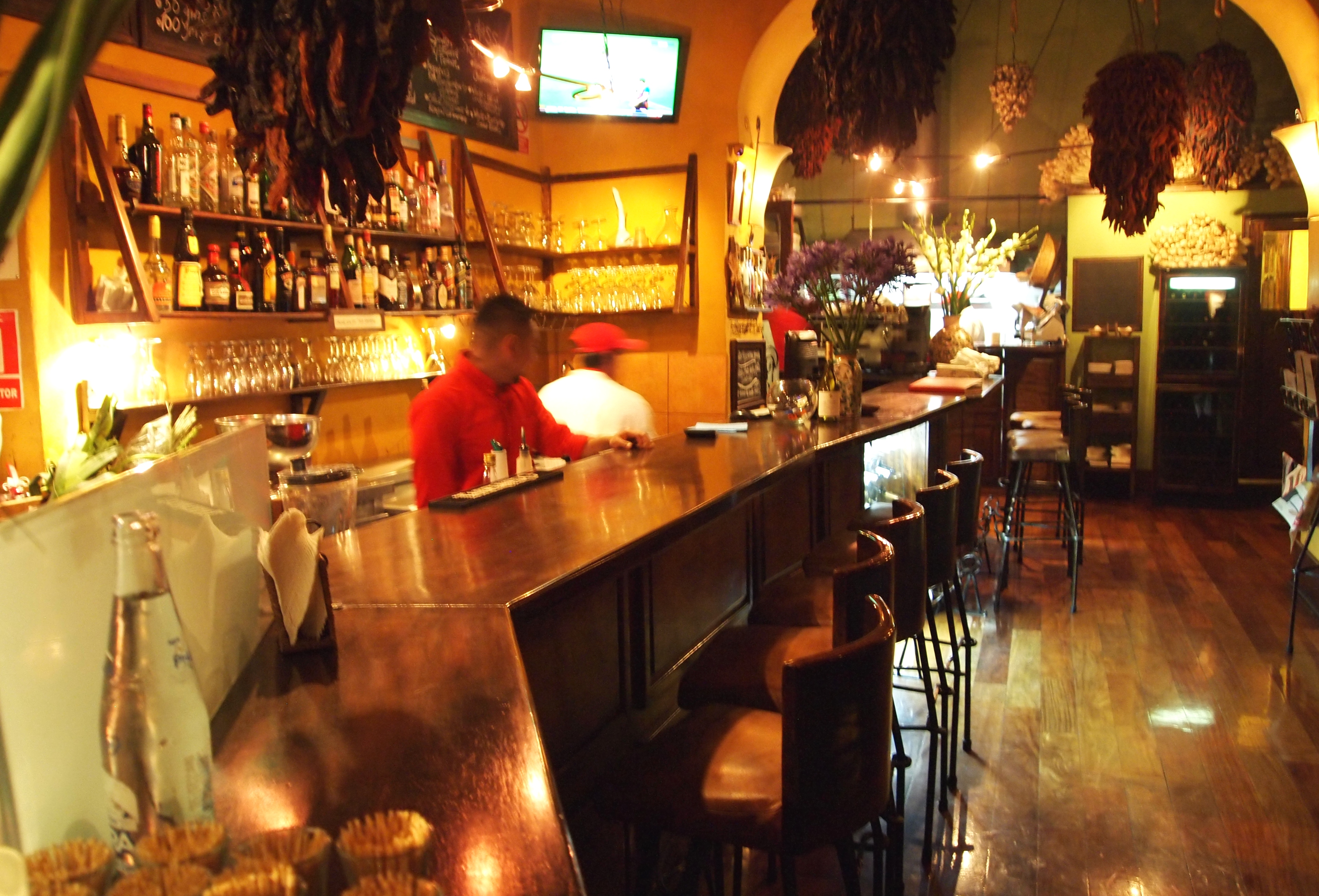 In the artistic and hip San Blas neighborhood, you can choose from a light tapas bar experience or a fuller sit-down candelight meal, with nice presentation and Mediterrean influences. Watch as the fresh pasta is made before you, with an open view of 6 cooks working in perfect synchronization. Bask in Cicciolina's refinement, warm ambiance and attention to detail.
Website:
Cicciolina
Phone number: +51 84 239-510
Open: Daily for breakfast 8-11am / lunch 12-3pm / dinner 6-10pm
Address: 393 Triunfo
Price range: $$$$
6. Limo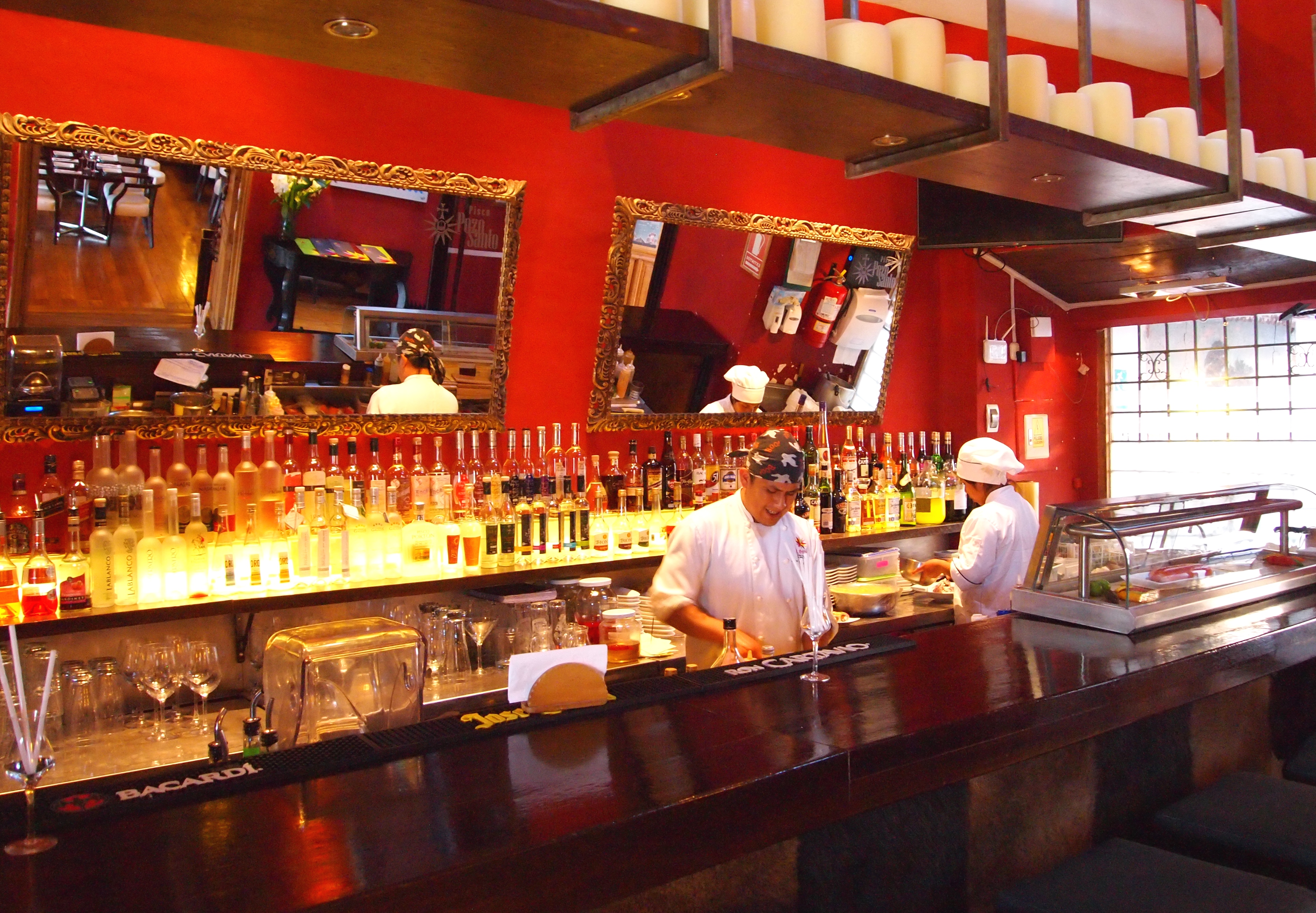 Limo offers a special selection of Peruvian food and a Pisco Sour bar with a prime location overlooking the central Plaza de Armas. Fusion of traditional Peruvian cuisine concepts with Japanese influences, specializing in ceviches, tiraditos, and rice dishes with seafood, completes the menu. From its second-story location, enjoy great views of Cusco's nearby churches, central square and the heart of the city.
Website:
Limo
Phone number: +51 84 424-0668
Open: Daily from 11:30 am-11pm
Address: 236 Portal de Carnes, 2nd. floor, Plaza de Armas
Price range: $$$$
7. Le Soleil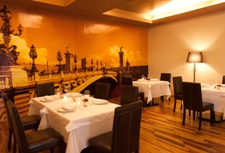 This is Cusco's first gourmet French restaurant. You'll find authentic French culture, flavors and wines and the perfect spot to sample the classics of French cuisine. A few examples on the menu are rillettes, confit de canard, and crème brulee. The menu is fresh and exclusive, using only the best seasonal ingredients available in the local markets. You'll be surprised by the caliber of the wine bar's imports.
Website:
Le Soleil
Phone number: +51 84 240-543
Open: Mon-Tues and Thu-Sun from 12:30pm-3pm and 7pm-10:30pm. Closed on Wednesday.
Address: 275 San Agustín
Price range: $$$$
8. Greens Organic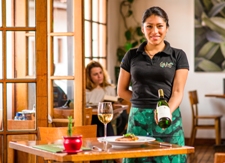 Located upstairs from Incanto restaurant, this is a great choice for fresh organic and vegetarian selections in an earthly atmosphere. Dishes feature asparagus, sweet potatoes, African curry, fresh juices (mango, orange, passion fruit, tamarind, soursop), seasoned vegetables and cous cous. Highly recommended is the Alpaca Medalions with grated blue cheese over creamy yellow mashed potatos and grilled asparagus or the thinly sliced trout in a creamy lemon sauce.
Some tables overlook the Plaza de Armas and you will find a nice bar with a decent wine selection.
Website:
Greens Organic
Phone number: +51 84 254-753
Open: Daily 8am to 11pm
Address: 135 Santa Catalina Angosta
Price range: $$
9. Chicha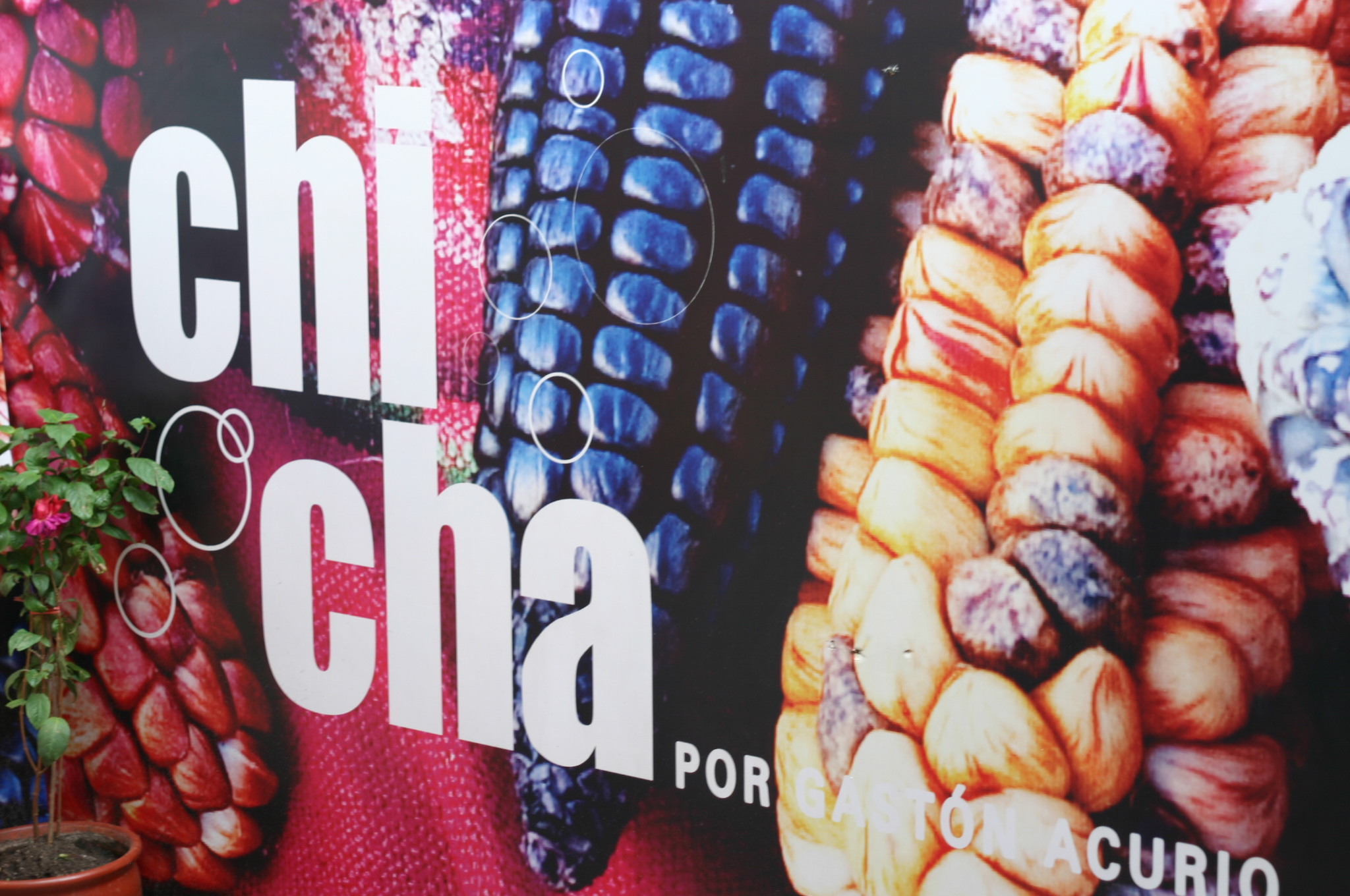 Part of the renowned Astrid & Gaston restaurant group in Peru, Chicha offers creative selections representing the country's diversity. For those who are unable to make reservations at the original Astrid & Gaston restaurant in Lima, Chicha is a fantastic way to sample the creativity of Peru's top world-renowed chef, Gastón Acurio, captured in the exquisite traditional dishes of the Cusco region.
Website:
Chicha
Phone number: +51 84 240-520
Open: Daily 12pm to 11pm
Address: 261 Heladeros
Price range: $$$$
10. Casa Qorikancha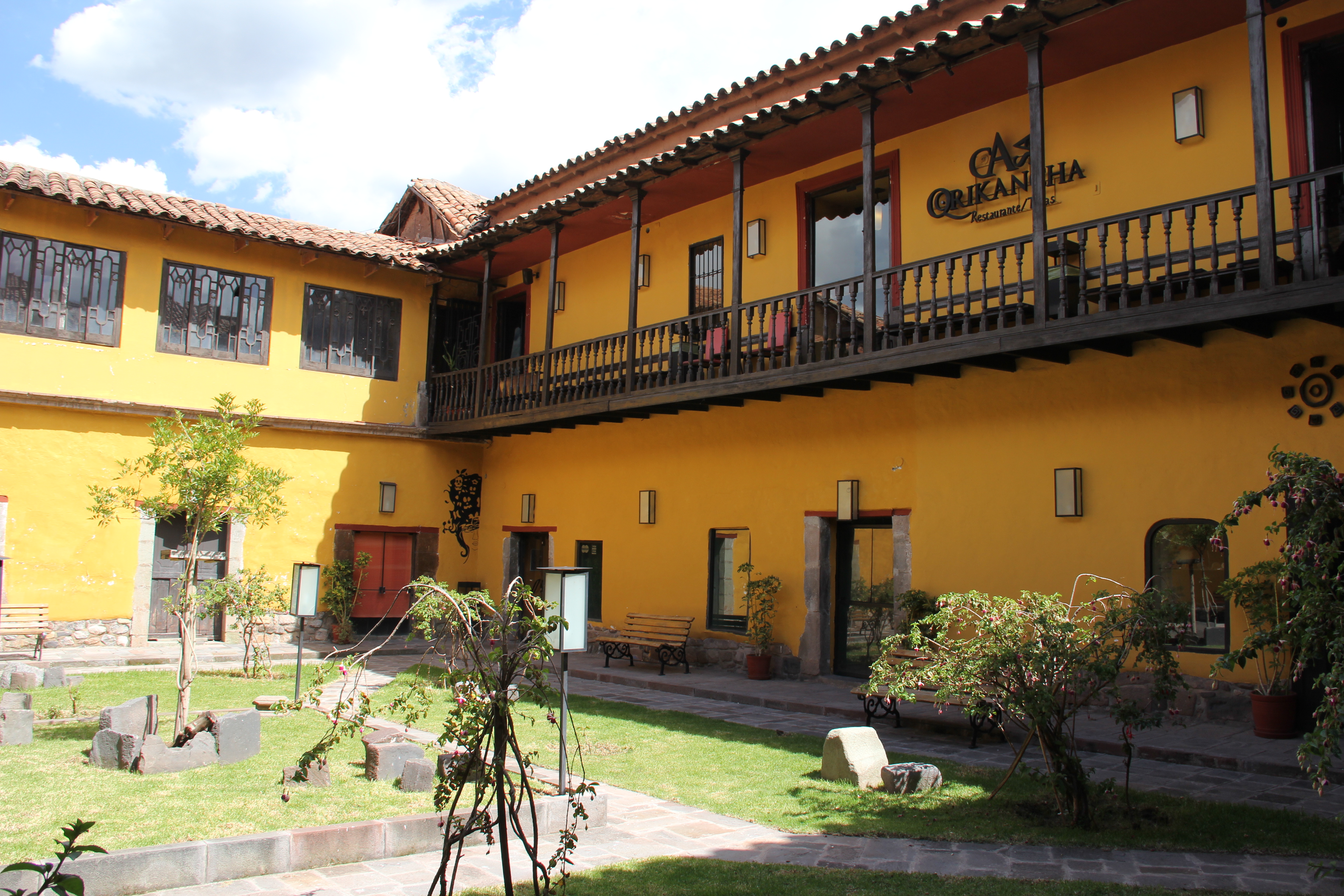 Located in a Colonial house next to the famous
Temple of the Sun
(Coricancha), this restaurant brings us the best of Peruvian haute cuisine and tapas. Its Neo Baroque style, featuring high ceilings and gold leaf décor, creates an ambiance of elegance that invites one to enjoy their specialities like Arroz con Pato (cilantro rice with duck stew) and one of the best Pisco Sours in Cusco.
Website:
Casa Qorikancha
Phone number: +51 84 231-198
Open: Daily 11:30am to 11pm
Address: 109 Zetas
Price range: $$$$
11. Pachapapa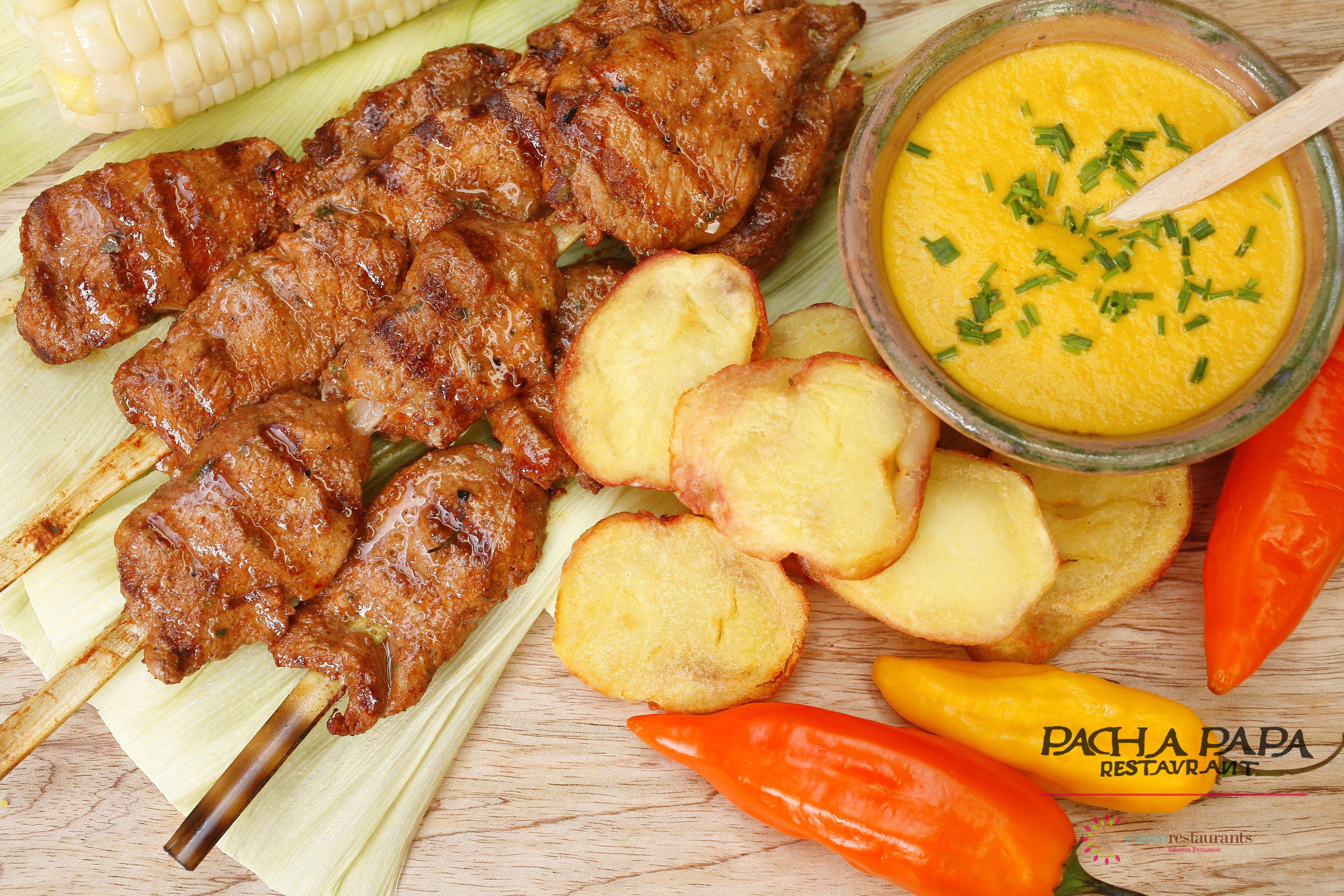 Also located in the heart of the traditional and artsy San Blas district, Pachapapa offers a wonderful selection of Andean cuisine with a contemporary touch. Its indoor casual courtyard, surrounded by cherry and tumbo trees, is the perfect setting for a relaxed lunch with the melodies of an Andean harp. From oven baked dishes to stir fried beef delights, Pachapapa will please your palate with a piece of Andean heaven.
Website:
Pachapapa
Phone number: +51 84 241-318
Open: Daily 11:30am to 11pm
Address: Plazoleta San Blas 120
Price range: $$$
12. Baco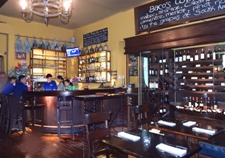 Conveniently located across from the JW Marriot Hotel in Cusco, Baco is a spacious place with an inviting atmosphere to wine and dine in the flavors of South America. The moment you enter Baco, you are greeted by their amazing wine cava surrounded by original and colorful artwork, dark hardwood floors and buckets of fresh flowers and dried herbs. Great professional and attentive staff take care of you. A speciality of the house is the traditional dish of Cuy (guinea-pig) – served deboned and coated with crispy quinoa in a peanut sauce.
Website:
Baco
Phone number: +51 84 242-808
Open: Daily 3:30pm-10:30pm
Address: 465 Ruinas
Price range: $$$$
---
Ready to get on a plane and fly to Peru for a culinary journey?
---