Trekking & Camping
---
Exploring less accessible regions by foot, trekking programs always include some comfortable camping (sleep in four-season tents on inflatable sleeping pads). Some nights are also spent in distinctive first-class hotels, local inns or lodges. Flavorful, nutritious meals are prepared by a camp chef and are served by lantern light in an enclosed dining tent with table and chairs or in a mountain refuge.
An experienced guide leads the way, interpreting sights as well as the traditions and natural history of the area. Treks are supported by friendly local staff who handles camp chores. Trekkers typically walk with a small daypack holding their camera, water bottle and personal items, while pack animals or porters carry camping gear, food and guests' luggage.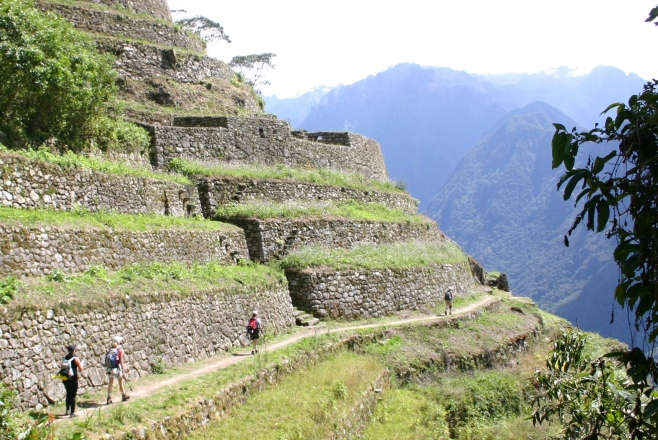 INCA TRAIL TO MACHU PICCHU
Thousands of miles of roadways crisscrossed the Inca kingdom, connecting Amazon jungles and highland valleys to Cusco, the Inca capital. One 25-mile stretch connects the Sacred Valley to a number of Inca sites. Known as the Inca Trail, this stone-paved route leads through the Sun's Gate to Machu Picchu.
Length:
10 Days/9 Nights

Season:
April – December
Land Cost:
from $4,315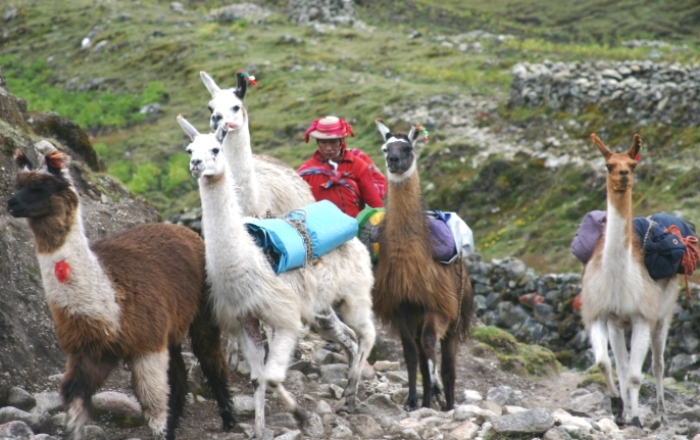 URUBAMBA WEAVER'S TREK (GLAMPING!)
A worthy alternative to the Inca Trail, trekking the trails of the Urubamba Range is a walk back in time. This region is populated with scattered Quechua communities, enclaves of traditional culture that have, thus far, escaped the encroachment of modern society.
Length:
11 Days/10 Nights

Season:
April – mid-November
Land Cost:
from $4,895