---
Travel Agents
---
Dear Travel Professional,

Welcome to Southwind Adventures! I'd like to invite you to discover the Andes, Amazon, Galapagos & Patagonia — world-class destinations we love to share with inquisitive travelers.

Southwind, a leading US-based tour operator specializing in Latin America, has over 25 years experience hosting thousands of satisfied customers on distinctive, personalized journeys throughout the continent. Southwind is committed to working with you to help your clients find an adventure that is just right for them, from a family odyssey in Costa Rica or a deluxe natural history cruise in the Galapagos to wilderness hiking in spectacular Patagonia — with more than 20 programs in between.

Come join one of our programs yourself and find out what makes traveling with Southwind special.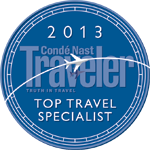 Saludos,
Tom Damon
President
---
Why Southwind?
---
We are the Latin American Experts! We began as an inbound tour operator in Peru in 1979 and have over two-and-a-half decades of experience hosting individuals, families and groups throughout the continent! We are established leaders of nature, cultural and adventure tours in Latin America.


We pay competitive commissions on base land costs for all our Signature and custom programs. Review our travel agent sales policies.


A Southwind Adventure offers the Best Value! If you compare our small group size, high quality tours and personalized service with that of other high quality, well-known companies, you'll find that our programs provide the best value for your clients' vacation. In addition, we offer money-saving early bird discounts up to 10% of land costs!


We will help you find the right trip for your clients! We know Costa Rica, Panama, the Andes, Amazon, Galapagos, and Patagonia intimately. Our Travel Consultants can help match your clients' interests and abilities to the perfect Southwind Adventure, or we can design a private trip for as few as 4-6 travelers.


Details count to make a Southwind Adventure more than just a tour! Southwind will go beyond the surface to give your travelers an insider's perspective. Whether it's tasting boiled potatoes in a Quechua farmland, playing soccer with village children, or watching the sunrise at Machu Picchu, our staff goes the extra mile to assure that your clients have the best possible travel experience!


We have served travelers from all over the US and Canada! Our list of satisfied adventurers continues to grow. Please let us know if you or your clients would like to speak with some of our former travelers or group organizers and we will gladly send you specific references.
---
Our Mission
---
Southwind Adventures provides clients with the highest levels of personal service, quality and value in their travels. We operate our trips in a responsible and professional manner, respecting nature and local cultures while sharing the benefits of ecotourism with our host countries. We offer programs that are safe, congenial and educational, rewarding our clients with authentic experiences opening heart, mind and spirit to the wonders of Latin America.
---
Let's Work Together
---
Solid business partnerships are not formed overnight. We realize agents are looking for a reliable tour operator, someone they can count on to work with them long-term. We are eager to prove ourselves, earn your trust, and gain your business.
Some of the ways we can help travel professionals:


Provide a brief introductory telephone training for agents interested in learning more about Southwind Adventures and our destinations.


A Southwind representative can attend a client directly at your agency to speak and make a PowerPoint presentation to prospective travelers.


Provide press releases and images for agency newsletters, flyers and other marketing materials. Southwind maintains an online library of 10,000 images.


Provide discounts to Certified Travel Consultants or Agents interested in traveling with Southwind. Please join us! Our flexible attitude enables us to on occasion offer Fam trips in coordination with agents' main interests and needs.


We are willing to partner in travel shows or other promotional events.
Get in touch through our
Travel Agent Info Request Form
Suggestions as to how we might work better with your agency are always appreciated. Should your travels bring you to Denver, don't hesitate to let us know, we'd be glad to meet you!