What Distinguishes SWA?
---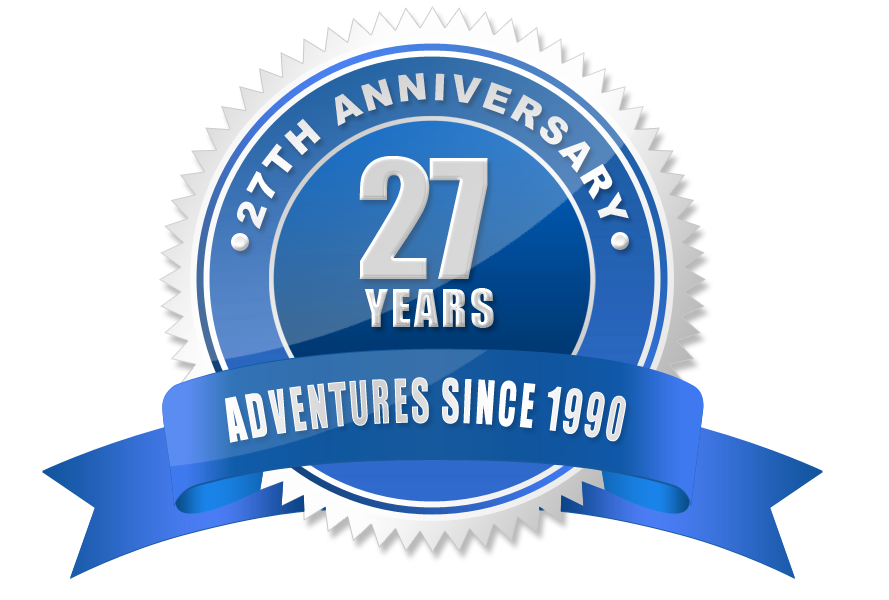 Specialization:
By concentrating solely in Latin America since 1990, Southwind consistently provides the highest quality in first-class travel services. Our focus is pure and our expertise unrivaled. We carefully design each program using personal experience, input from our in-country staff and feedback from returning guests. We diligently select the finest hotels, hosterías, expedition vessels and haciendas – each offering outstanding amenities and value as well as local character. We partner with the most capable in-country operators and we work with trip leaders who share our travel ethos and love of wild places.
Customization:
We are passionate about crafting the vacation of a lifetime and ensuring your trip is an unforgettable, unique experience. Half our guests elect to customize their adventure – whether by reserving one of our classic tours for a private group, starting a new departure on their own dates, adding an extension to an existing itinerary or simply arriving a couple days early for independent explorations. By customizing, you reap the rewards of our extensive knowledge, long-term relationships and considerable experience in the regions we travel.
Comfort:
We want your travel experience to be the best possible, so we use a collection of distinctive hotels throughout our trips. They are the finest accommodations in each of our destinations. Whether enveloping you in luxury, opening the door to a special cultural encounter or offering you a breathtaking view of a natural wonder, all were chosen with the highest quality of standards, charm and your pleasure in mind. If your trip involves wilderness camping, we've taken it up a notch with top-of-the-line tents, outstanding meals, a full camp staff to attend to chores and added amenities like portable sun showers and fresh fruit.
Commitment:
Outstanding personal service and attention to detail epitomize Southwind's exceptional value. For us, your trip begins the moment you search our website and does not end until after you return home, and our job is not complete unless you are thoroughly satisfied. We provide hassle-free planning and expertly handle all your trip logistics – from accommodations and meals to transportation, guides and entrance fees – so all you need do is open yourself to new experiences, visual wonders and great friendships. We assure you that your travel experience will be superior and authentic.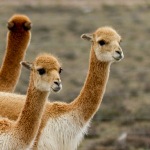 Wonderful place, wonderful trip, great companions, great guides and porters – what more can we ask for? The adventure, organization and the location made this the best trip I have had.

— Kevin Ellenor (Inca Trail to Machu Picchu)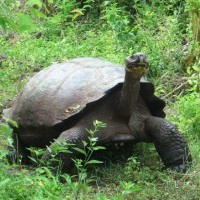 Our trip was fantastic from start to finish. We loved every minute of it -- the staff and guides at the Sacha Lodge were excellent, as were the ones on Isabela II in Galápagos. The best grades go to Carlos and his team - they are unbelievable at what they do. Thanks for yet another amazing experience. No doubt we will be booking through you again in the future!

— Troy Cuminskey (Customized Ecuador Adventure)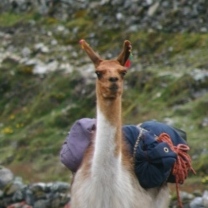 I just re-read the final documents and they are extremely accurate. Only someone with intimate, up-to-date knowledge of what was happening could have prepared them. I think the close relationship, and constant communication between SWA and your partners is one key to your outstanding service. To me, that hands-on attention to relationship-building and consistent holding of high standards is crucial.

— Lynda Fraser (Private Urubamba/Salcantay Trek)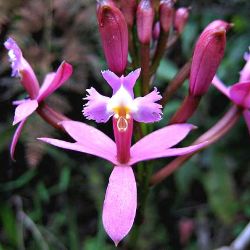 Bottom line is that the trip far exceeded my expectations. The accommodations and food were excellent. Best of all you employ or contract with outstanding individuals - Percy, Washington, and Ofelia in Lima.

— Louis Henna, Jr. (Inca Trail to Machu Picchu Trek)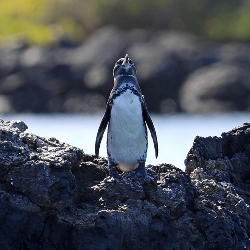 Southwind only does South American trips, and lots of them. Therefore, they have the best connections and get tons of attention from their suppliers down there. We've used them several times and everything is always perfect. I really feel a company that specializes is the best bet.

— Marilyn Stowell (Galápagos & Machu Picchu)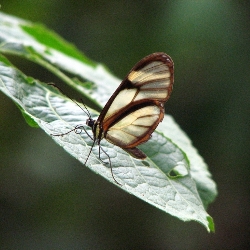 Southwind delivers the quality that everyone told us it would. Thanks to you and all of your colleagues for believing in perfection.

— Jane & Ken Parker (World of the Incas)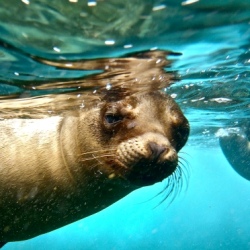 Francis Casapino was the best guide we have had. He was focused on sharing his country and doing what we wanted to do. It was great to see the people and how they lived.

— Leonard Benson (Machu Picchu & Galápagos)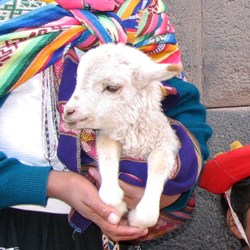 We had such a wonderful time on our honeymoon to Peru. Thank you so much for all your hard work organizing the trip! I thought it was the perfect balance of luxury and adventure for us.

— Maeghan Whitehead (Inca Trail to Machu Picchu)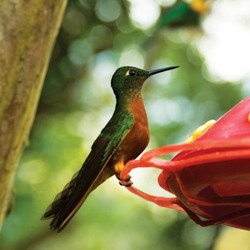 Southwind is the only company I've taken adventure trips with (besides rafting trips) and there's a good reason for that. I've never had a bad experience with Southwind so I don't see any reason to try another company. As long as Southwind has new, challenging adventures for me, I'll keep coming back.

— Ann Ehlers (frequent SWA traveler)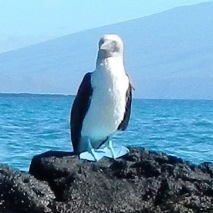 I wanted to let you know what an extraordinary experience this trip was! Thank you. I took an African trip to Kenya with A&K and you are both equally excellent, however I felt Southwind was the better choice for South America. Your articles & maps were appreciated and you have excellent background material.

— Loretta Klassen (Galápagos & Machu Picchu)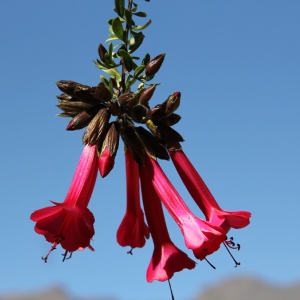 Southwind is probably one of the most friendly, efficient, and caring organizations we have encountered in 40 years of travel. My only recommendation is that you continue doing what you have been doing. We have seen more personal attention in our brief dealing with you than with any other travel company. Our best wishes for your continued success. We hope to use your services again soon.

— Dr. Alex & Janet Ciegler (Manu Rainforest Adventure)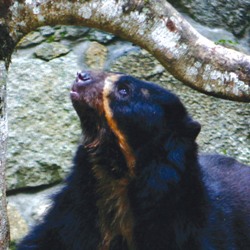 The trip was superb. The team was A+++. Couldn't have asked for better guides and more wonderful people. We loved every aspect of the trip even though it was a lot to do in the days that we were there. The restaurants, chefs, food discoveries were delightful. We loved hiking to the top of Young Mountain at Machu Picchu! Thank you for putting together the perfect trip!

— Layne Lieberman, RD, Author of Beyond the Mediterranean Diet (Custom Peru Adventure)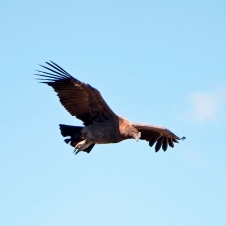 This was my first guided tour anywhere. Every aspect of it far exceeded my expectations. The quality of the accommodations was surprising. Comfort aside, the whole trip was an exciting course in geology, paleontology, zoology, botany, and sociology.

— Charles Hepner (Patagonia Nature Discovery Tour)
.
---
Our Mission
---
Southwind Adventures provides guests with the highest levels of personal service, quality and value in their travels. We operate our trips in a responsible and professional manner, respecting nature and local cultures while sharing the benefits of ecotourism with our host countries. We offer programs that are safe, congenial and educational, rewarding our guests with authentic experiences that open heart, mind and spirit to the wonders of Latin America.
---
SWA Travel Style
---
Personal Service:
We believe that a memorable Southwind adventure only happens if you are on the right trip and are well prepared for your journey. We know our guests by name and we remember your preferences. Our staff of professional travel consultants is dedicated to helping you select the perfect adventure and we have experienced the trip you are considering ourselves so we can offer personal advice based on first-hand experience. Our detailed Trip Profiles feature day-by-day itineraries describing exactly what to expect – from the sights that will be seen to the elevations and distances that will be encountered. Our comprehensive Pre-Departure Packets include training tips, accurate information on health and security, packing lists, and cross-cultural advice to insure that each guest gets the most out of their trip.
Quality Experience:
By actually participating in the adventures we design, and by listening to feedback from returning travelers, we are continually improving our trips — adding a quiet meal in a typical restaurant or a private visit to an intriguing but relatively unknown archaeological dig, or substituting a hotel stay for at an exclusive, family-owned estancia. We have partnered with the most capable in-country operators, and without exception, we work with experienced, bilingual resident guides who are among the most knowledgeable and enthusiastic professionals in their region. Our guides offer you an insider's perspective, showing you hidden corners of their country that you might never discover on your own.
Like-Minded Traveling Companions:
Southwind's Signature small-group programs consistently attract thoughtful world travelers who are repelled by the idea of being herded from site to site. They are innately inquisitive and relish the idea of personal participation in their vacation. Our guests have ranged in age from 7 to 77 with most being in their mid-thirties to mid-fifties. They are individuals from all walks of life who follow a healthy, active lifestyle and who are responsible, well-informed citizens with a sense of adventure and a strong interest in and respect for nature and local cultures. If you are a single traveler, contact us to find out which departures have small groups forming that you can join.
Exceptional Value:
You will find the prices of our adventures to be very competitive with those of other first-class tour operators who have been in the business for 15 years or longer. But it is the something extra that comes from outstanding personal service, attention to detail and a quality experience that exemplifies Southwind's exceptional value. It is the hassle-free planning of having all of your trip logistics, accommodations, meals, transportation and the best local guides taken care of. It is the peace of mind derived from having experts oversee the details that will ensure that you have a safe and enjoyable journey. It is the security of knowing that you'll receive what is promised in our literature, and the opportunity to relax because all you need do is open yourself to new destinations and enjoying life and your travel companions. Finally, it is the sense of satisfaction and the great memories you get from having received the richest travel experience possible – start to finish.
Responsible Travel:
We believe that tour operators have an obligation to conduct their business in a conscientious, responsible and sustainable manner insuring that their presence in a region has the most positive effect possible. Our philosophy and business practices have embraced the concept of ecotravel since our inception. Our travel style focuses on keeping our groups small – typically 4-12 guests – assuring that our programs have a minimal impact upon the people we encounter as well as on the wilderness areas we explore. Our small group size also allows each trip member to receive personal attention from their native guides, their in-country staff and from our experienced US team. We respect and strive to preserve the cultural integrity of the locals we meet, and we educate both residents and visitors with regards to practicing minimum impact travel. We are actively involved in regional and local conservation efforts, and we maximize the economic benefit of our tours to our host countries.
Our Team | Media & Awards | Career Opportunities | Chaski News | Southwind Blog