Travel to the Amazon
The world's greatest river, Amazon, flows 4,000 miles, creating the Amazon Basin area that spans parts of Peru, Venezuela, Ecuador, Colombia and Brazil. Lured by tales of intrigue, exploration and grandeur, Amazon adventures have beckoned nature-loving travelers since 1542.
Amazonia is home to the world's largest tropical forest and is considered by many to be the last great wilderness on earth holding a promise for the planet's future in its abundant wildlife and natural resources.
Home to at least one of every 10 species known on earth, the Amazon Basin is teeming with life.
---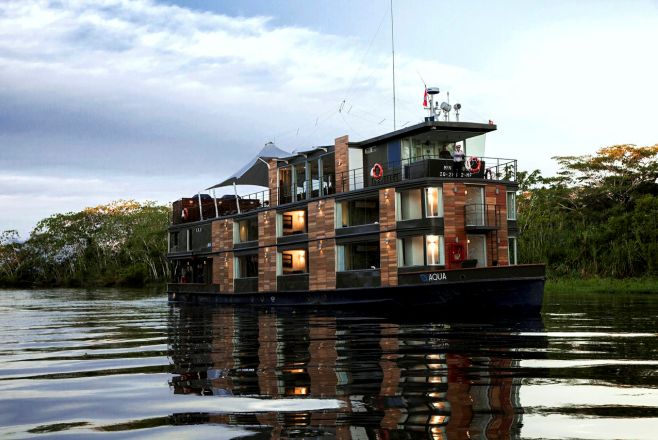 PERU AMAZON CRUISE (aboard the M/V Aria)
This voyage takes us deep into the world's greatest wilderness through an ever-changing vista of lush tropical rainforest. Our riverboat, one of the most luxurious in the Peruvian Amazon, plies these waters with comfort, elegance and attentive service, affording superb wildlife viewing from her observation deck.
Length:
10 Days/9 Nights (7 Days/6 Nights also available)
Season:
Year-round
Land Cost:
from $4,835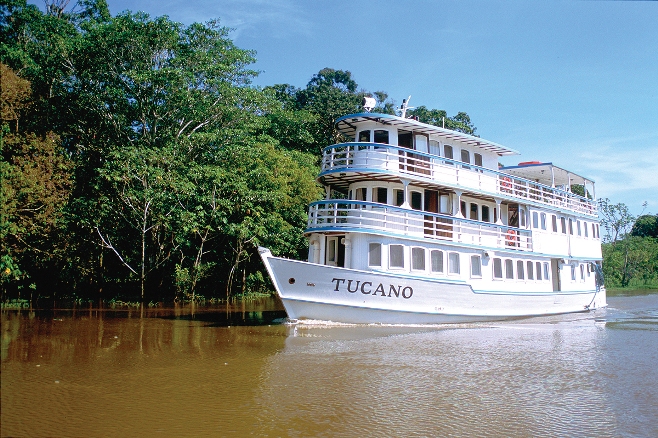 AMAZON RAINFOREST CRUISE (aboard the M/Y Tucano)
This region, known as Amazonia, and has beckoned explorers since the Spaniard Orellana first navigated the river in 1542. Using an air-conditioned, 18-passenger riverboat as our base, we watch for birds in the treetops, fish for piranha in black water streams, search for caiman at night, and visit local river communities.
Length:
10 Days/9 Nights
Season:
March – December
Land Cost:
from $5,175