Galápagos Wildlife Odyssey
Aboard the M/V Santa Cruz II
---
---
This upgraded version of our classic Galapagos wildlife tour offers a superior value in the archipelago, featuring a comprehensive 6-day itinerary, aboard one of the finest vessels in the islands, the M/V Santa Cruz II. This generously proportioned ship with a small yacht atmosphere offers the highest levels of comfort, safety and service and is an ideal base of exploration of these remarkable islands.
Starting with an overnight in Guayaquil, our first day is spent in this vibrant coastal city of Ecuador, exploring parks, plazas and cultural sites. On Saturday morning, we catch a flight to Baltra Island and start exploring aboard our comfortable 90-passenger, first-class expedition boat. Accompanied by some of the best English-speaking naturalist guides in the Galápagos, we learn about the natural history of these enchanted islands, visiting the most outlying sites as well as important central and southern islands.
The M/V Santa Cruz II is very family-friendly, accommodating kids and teens with connecting staterooms and plenty of space on its large decks and common areas.
---
Trip Highlights:
Snap photos of brightly colored animals such as the Blue-footed boobies
Snorkel with sea lions, sea urchins, sea turtles and other sea creatures
Hike through the lunar landscape of jet-black fields of petrified lava
Spot Galápagos Penguins waddling on the beach and diving for food
Nearly trip over the friendly sea lions that are lounging in the sun
See giant tortoises up close at the Charles Darwin Research Station
Enjoy a great family time while riding a zodiac and watching whales, orcas or dolphins.
Galápagos Wildlife Odyssey
Trip Itinerary
---
DAY 1 (MON): USA / GUAYAQUIL
Arrive this evening to Ecuador's coastal, vibrant center city of Guayaquil.
DAY 2 (TUE): GUAYAQUIL
A full-day city tour of Guayaquil's historical sites and parks includes a scrumptious traditional lunch.
DAY 3 (WED): GUAYAQUIL / BALTRA ISLAND / NORTH SEYMOUR (GALAPAGOS)
Flight to Baltra, meet your naturalist guides and board the M/V Santa Cruz II, begin your 6-day Galapagos wildlife tour.
DAY 4 (THU): ISABELA / FERNANDINA ISLANDS
Explore Isabela by zodiac and snorkel in the marine rich waters. Look for flightless cormorants at Punta Espinoza on the northern side of Fernandina.
DAY 5 (FRI): ISABELA ISLAND
Hike from Tagus Cove up to a lookout point for Darwin Lake. Disembark at Urbina Bay on Isabela at the foot of Alcedo volcano. Swim with fish and flightless cormorants. Spot the colorful Galápagos land iguanas.
DAY 6 (SAT): SANTA CRUZ ISLAND
Visit the Charles Darwin Research Station, see the Galápagos tortoises and drive up to the highlands of Santa Cruz. Afternoon optional mountain biking, kayaking in Tortuga Bay or hiking.
DAY 7 (SUN): FLOREANA ISLAND
Land on Floreana to visit to Post Office Bay. Zodiac and glass-bottom boat rides to discover the underwater wonders around Champion Islet. At Cormorant Point, walk looking for bird species such as greater flamingos, pintail ducks and herons.
DAY 8 (MON): BALTRA ISLAND / GUAYAQUIL
Return to Baltra off Santa Cruz Island and to transfer to the airport, flight to Guayaquil.
DAY 9 (TUE): GUAYAQUIL / USA
Early pick up at the hotel, transfer to the airport with check-in assistance for your flight home.
Detailed day-by-day itinerary (PDF)
With full trip profile, difficulty rating, weather, and other planning details.
Galápagos Wildlife Odyssey
Dates & Rates
---
Departures
On request any week throughout the year, subject to availability.
This trip is
customizable
according to travel tastes and preferences. A Galápagos small-boat cruise or land-based hotel stay can be substituted in place of the M/V Santa Cruz II.
Plan ahead to secure your space!
Read more about
booking a cruise with Southwind
2017 Land Cost

(Expedition Deck Explorer cabins)
$6,575 p.p.d. (2-3 participants)
$6,375 p.p.d. (4-6 participants)
$6,225 p.p.d. (7-12 participants)
$385 Single Supplement (hotels only)
(Panorama Deck Explorer cabins)
$6,725 p.p.d. (2-3 participants)
$6,525 p.p.d. (4-6 participants)
$6,375 p.p.d. (7-12 participants)
$385 Single Supplement (hotels only)
Deluxe and spacious Darwin Suites are also available on the Panorama Deck, please inquire for those rates.
p.p.d. = per person based on double occupancy
Detailed day-by-day itinerary (PDF)
With full trip profile, inclusions/exclusions, estimated airfare, and other info.
Galápagos Wildlife Odyssey
Accommodations
---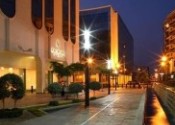 GUAYAQUIL: ORO VERDE HOTEL
— The Oro Verde is a full-service boutique hotel offering the ultimate in sophistication and comfort for business and leisure travelers alike. Its superb location in the downtown Guayaquil commercial and financial district means you are within walking distance of popular tourist attractions, entertainment and shopping, and cultural sites.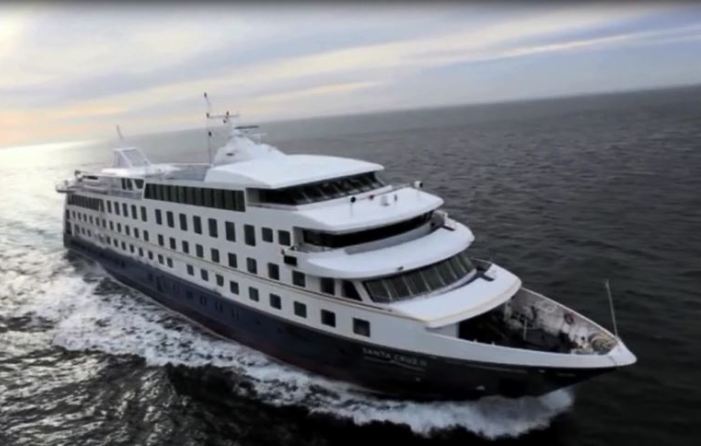 GALAPAGOS: M/V SANTA CRUZ II
— The Santa Cruz II entered into operation in late 2015, bringing a new level of comfort and elegance to Galápagos cruises. She is a 235-foot-long and 43-foot-wide first-class cruise vessel accommodating up to 90 passengers. Beautiful accommodations await passengers on 3 of her 5 decks and the ship boasts of a 3:2 guest/crew ratio.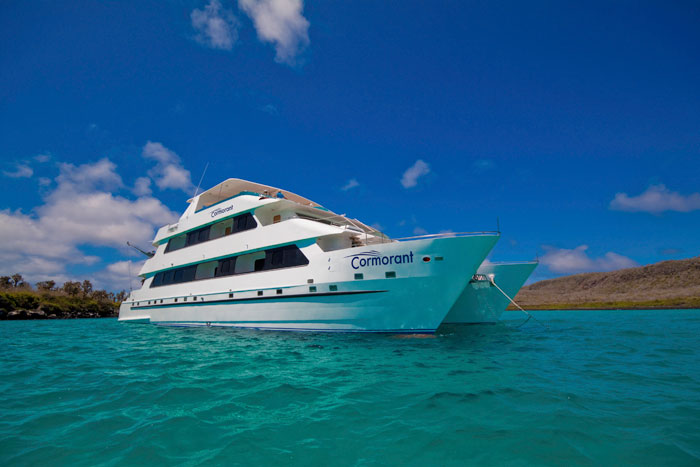 BROWSE ALL GALAPAGOS VESSELS
— Southwind works with a dozen of the foremost yachts operating in the Galápagos Islands. Criteria for choosing these vessels include safety, comfort, guides, and itinerary.