Family Wildlife Discovery
Two Wildlife Wonderlands: Ecuador's Amazon & Galápagos
---
---
Ecuador's lush Amazon rainforest and its dramatic Galápagos Islands are two of the most wildlife-rich regions in South America! Discover the natural beauty in Ecuador with kids and teens, who will be amazed by the open-air zoo of animals in their midst.
On this trip, you'll find outdoor fun in nature for youngsters, as well as creature comforts for parents. Enjoy active easy-to-moderate adventure activities and epic fauna-spotting that everyone can share.
Includes 4 days in the Ecuadorian Amazon and 5 days in Galápagos.
---
Trip Highlights
Board a dugout canoe and paddle into the depths of the Amazon rainforest
Spot mischievous monkeys and colorful birds in the forest treetops on a 118-foot canopy walk
Meet a local Amazonian Kichwa family and learn about their culture and traditions
Witness the fragile and remarkable interconnectedness of the Amazon ecosystem
Learn about evolution in the place Darwin himself began hatching his theory
Walk along the black lava landscapes and white sandy beaches of Galápagos
Encounter Galápagos' charismatic cast of animals: sea lions, iguanas and blue-footed boobies!
Snorkel in the clear island waters into a subaquatic world teeming with colorful life
Find "teachable moments" and create vivid memories that will expand your child's worldview
Family Wildlife Discovery
Ecuador with kids: Trip Itinerary
---
DAY 1: USA / QUITO
Evening arrival to Quito, Ecuador's capital. Stay at a country inn.
DAY 2: QUITO / COCA / NAPO WILDLIFE CENTER
Fly to Coca and embark on a canoe journey to reach the lodge.
DAY 3: AMAZON: CANOPY WALK / JUNGLE TRAIL HIKE
Amazon adventure on the canopy walkway, then jungle trail hike.
DAY 4: AMAZON: CLAY LICK / KICHWA COMMUNITY
Visit a flock of macaws feeding, then a local Kichwa community.
DAY 5: COCA / GUAYAQUIL
Depart from the Amazon and board a flight to the coastal city of Guayaquil.
DAY 6: GUAYAQUIL
The full day city tour of Guayaquil includes a scrumptious traditional lunch.
DAY 7: GUAYAQUIL / GALAPAGOS
Arrive in Galápagos and discover giant tortoises in their habitat.
DAY 8: GALAPAGOS: SEYMOUR ISLAND
Excursion to Seymour Island to look for friendly Galápagos wildlife.
DAY 9: GALAPAGOS: SANTA CRUZ ISLAND
See the sights on the main island of Santa Cruz, including beaches.
DAY 10: GALAPAGOS: SOUTH PLAZA ISLAND
Excursion to South Plaza Island for snorkeling and a wildlife walk.
DAY 11: GALAPAGOS / GUAYAQUIL
Flight back to the Ecuadorian mainland and board an overnight flight home.
DAY 12: USA
Arrive in USA and make onward connections home.
Detailed day-by-day itinerary (PDF)
With full trip profile, difficulty rating, weather, and other planning details.
Family Wildlife Discovery
Dates & Rates
---
Departures
On request, for any dates during the November-May season.
(Alternate options available for the June-October season)
This trip is
customizable
according to travel preferences and season.
A Galápagos small-boat cruise can be substituted in place of a land-based hotel stay. See all
Galápagos cruise vessels
.
2018 Land Cost
$6,075 p.p.d. (4-6 participants)
$5,775 p.p.d. (7-12 participants)
$2,095 Single Supplement
p.p.d. = per person based on double occupancy
Detailed day-by-day itinerary (PDF)
With full trip profile, inclusions/exclusions, estimated airfare, and other info.
Family Wildlife Discovery
Ecuador with kids: Extensions
---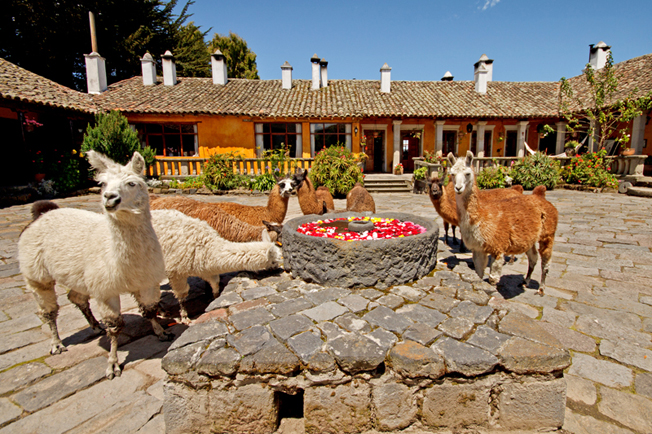 LAKE DISTRICT HACIENDAS
Length:
3 Days/2 Nights from Quito
Season:
Year-round
A 2-hour drive north from Quito lie the fertile valleys of the Lake District. Here we find the charming and historic Haciendas Cusin or Pinsaqui. Enjoy hiking, horseback riding, cycling, birding, and meeting local residents.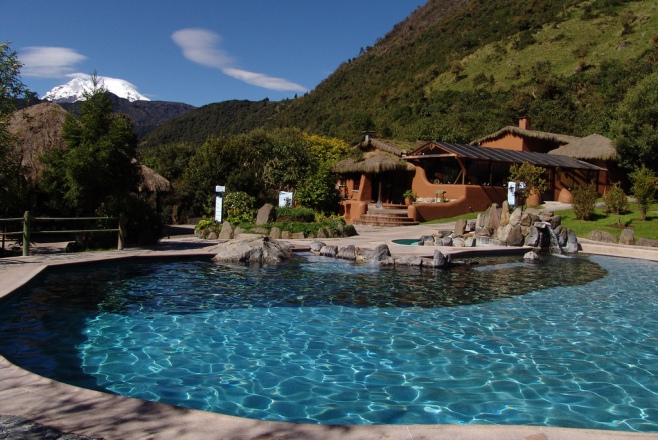 PAPALLACTA HOT SPRINGS
Length:
3 Days/2 Nights from Quito
Season:
Year-round
At the Termas de Papallacta Lodge & Spa, relax among the clear natural hot spring pools and gardens. Nearby you can enjoy an optional 4-5 hour scenic day hike with views of the snow-capped summit of Antisana Volcano.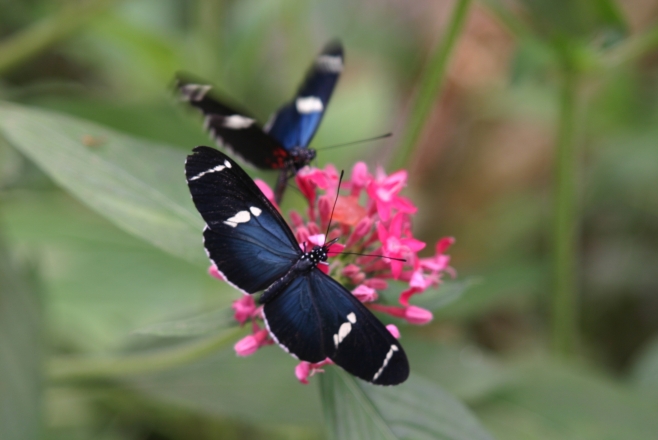 CLOUD FOREST & WESTERN RAINFOREST
Length:
3 days/2 nights from Quito
Season:
Year-round
Choose one of three unique lodges as a base. Each is located in the lush, pre-montane cloud forest. Enjoy wildlife viewing, birdwatching, nature hikes to secluded waterfalls, biking rolling hills, or the zip-line at Mindo.