Travel to Costa Rica
At the heart of Central America, Costa Rica shines as one of the happiest and most peaceful countries on earth. Adventurous families with kids (or kids at heart), couples and nature-lovers of all stripes will find magical moments and make fond memories in this diverse and safe outdoor wonderland.
"Pura vida" is a popular catchphrase in Costa Rica. Beyond the simple translation of "pure life" it captures the country's personality — filled with good energy and perennial optimism.
Approximately 25% of Costa Rica has status as a protected forest, park or reserve. There are more than 100 different protected areas to visit in this country about the size of West Virginia.
---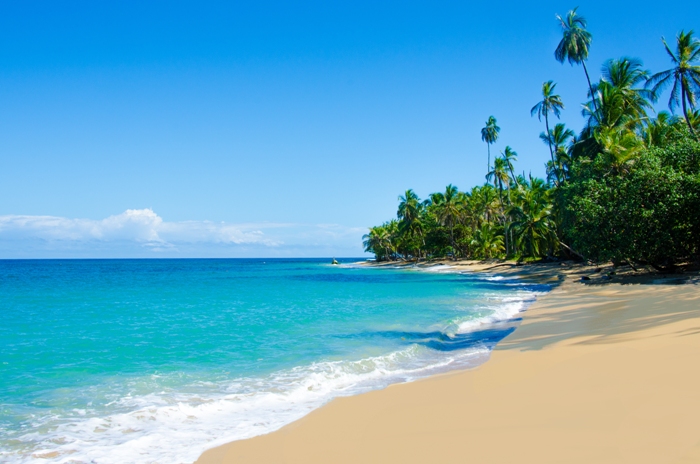 COSTA RICA FAMILY ODYSSEY
A classic, family-friendly journey that includes all Costa Rica's 'musts'. Experience the pristine white sand beaches of Tamarindo. Get active on hiking trails, river floating, or paddling a sea kayak. Relax in a hot spring and in comfortable, environmentally friendly lodging.
Length:
8 Days/7 Nights
Season:
November – April
Land Cost:
from $4,095
MANUEL ANTONIO
Length:
3 Days/2 Nights from San José
Season:
November through April
Situated 120 miles from San José on the Pacific coast, Manuel Antonio National Park is recognized as one of the most biodiverse protected areas in the world. Lagoons, mangroves, lush rainforests and white sand beaches comprise an incredibly diverse ecosystem. Here you can witness the wildlife (109 species of mammals and 184 species of birds) via hikes, snorkeling, kayaking, and a sunset catamaran ride. Spend three days exploring this fascinating area using the Parador Resort & Spa as a base. This extension is best added at the beginning of Costa Rica Family Odyssey.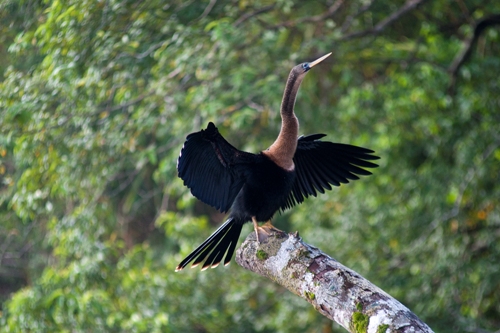 TORTUGUERO
Length:
4 Days/3 Nights from San José
Season:
November through April
Tortuguero National Park protects 46,815 acres of natural wildlife habitat, including over 20 miles of coastline. The park is also home to a variety of tropical animal species including jaguars, macaws, tapirs, reptiles and over 300 species of birds. A number of manatees call Tortuguero their home as well, though they are difficult to spot. The park offers great rainforest hiking trails, boat rides, canoeing, or kayaking. The Green Sea and Hawksbill turtle's nesting season runs from July to October with the peak in August, and the Leatherback turtles nest from February to April. This extension works best at the beginning of the Family Odyssey.
TENORIO NATIONAL PARK
Length:
3 Days/2 Nights from Liberia or Tamarindo
Season:
November through April
The Tenorio Volcano National Park is in the Guanacaste province and home to the beautiful Celeste River. The river is named for its remarkable turquoise blue hue resulting from a chemical reaction where two different creeks converge. Here you can view abundant flora and fauna, hike along scenic creeks to waterfalls, or go on a moderate rafting excursion appropriate for adventurous teens. Tenorio National Park is best explored from the secluded Rio Celeste Hideaway Hotel. This extension is best added to the end of the Family Odyssey.