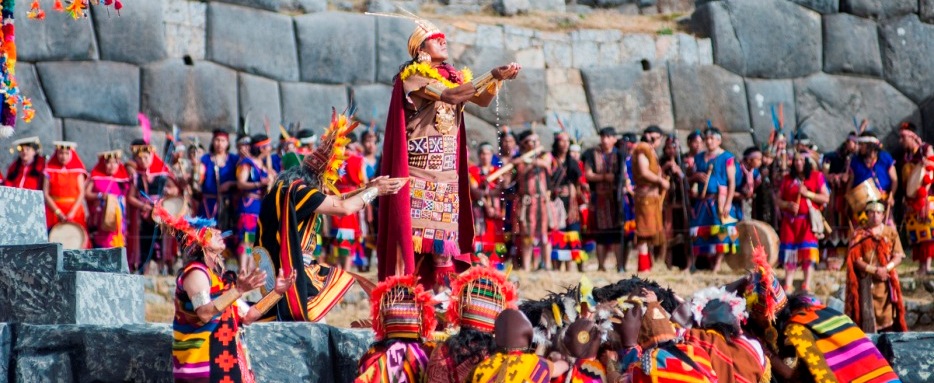 ---
Chaski News
---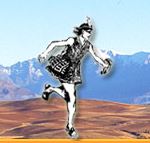 We named our quarterly newsletter after the renowned messengers of the Inca. Chaskis were each responsible for a section of trail estimated at 2 ½ miles, a route they knew so well they could run it barefoot on a starless night. Covering miles of Inca roadways daily, the swift Chaskis handled the intricate communications required to run the empire. Urgent messages, quipus knotted with vital information, or perhaps exotic foods from the jungle or the coast were passed from runner to runner, relayed from the far reaches of the kingdom to its hub in Cusco. This, then, is our way of relaying information to you.
Receive important information from Southwind's periodic e-newsletter including featured adventures, new destinations, and special offers. (
Click Here
)
Guatemala: Southwind Expands Offerings in Central America
Peru: New! Foodie Tour
Costa Rica: Beaches for Rest, Relaxation and Fun
Patagonia: The Tierra Hotel and Spa
Welcome! New Director of Marketing and Sales
PAST ISSUES
Spring 2016
Santiago, Chile: Culinary Experiences with Carolina Montellano
Argentina: Deluxe Patagonia
Lima, Peru: Culinary Capital of Latin America
Patagonia: The Singular Boutique Hotel
Chile: Easter Island
Fall 2015
Costa Rica – Fabulous for Families!
Discovering the Awe of Panama
Galapagos Named World's Best Islands
Meet Marc Ahumada, Our New Director of Sales and Marketing
Peru: Be Among the First to Board the M/V Zafiro
Spring 2015
Our 25th Anniversary: Save $250 in April
Unveiling Uruguay: Southwind's Chic New Destination
Tom Damon Named on Wendy Perrin's WOW List!
Bolivia Encompassed
Machu Picchu's Top 12 Treasures Revealed
Summer 2014
Ecuador's Wildlife, Family-style
Glamping Trek to Machu Picchu
Insider Experience: Northern Peru with Top Archaeologists
Lodge Spotlight: Awasi Patagonia
New Website, New Look
Summer 2013
New! Southwind's Family Andean Discovery in Peru
Soothing Spa Treatment in the Peruvian Andes
Lima's Larco Herrera Museum with a Curator
Chile's Paine Towers: Eighth Wonder of the World?
Ecuador's Mashpi Lodge: Eco Design in a Cloud Forest
Spring 2013
Insight from On Board the Deluxe M/V Aria
Hotels vs. Cruises in the Galápagos
Guide Spotlight: Francis Casapino
Closed Doors: A Buenos Aires Dining Guide
Tom Damon Named Top Travel Specialist by Conde Nast
Fall/Winter 2012
Celebrate Solstice with Inti Raymi
Galápagos by Deluxe Catamaran
Peru's Amazing Amazon Lodges
Galápagos Safari Camp Charms All Generations
Summer 2012
Elegance in Peru's Colca Canyon
Cusco's Oxygen Enriched Hotels
New to the Team: Cynthia Ord
Beyond Galápagos: Mindo, Ecuador
Fall 2011
Family Adventures on the Rise
M/C Athala debuts in Galápagos
Southwind expanding to Central America in 2012
Chile's Explora Patagonia Re-opens
Peruvian senior guide Romulo Lizarraga
Fall 2010
Eco Luxury in Patagonia
New Amazon Cruise Vessel
Lake Titicaca
Southwind President Named Conde Nast Top Travel Specialist
Join us on Facebook!
Summer 2010
Southwind Adventures Marks 20th Anniversary
Chile's Atacama Region
Cusco's Luxurious Casa Cartagena Hotel
Full Train Service Resumes to Machu Picchu
Brazil Prepares for the World Stage
Winter 2009-10
Galápagos Islands Eco-Hotel
New Libertador Hotel on Peruvian Coast
New Paine Towers Lodge Adventure
Southwind Travel Consultant Explores the Amazon
Recent Events at Machu Picchu
Fall 2009
Patagonia Hiking Season
Chile's Colchagua Wine Region
Behind-The-Scenes Access To Peruvian Artist Carlos Chaquira
New Extension To Peru's Caral Ruins
Condé Nast Traveler Recognizes Our Own Tom Damon
Spring 2009
Galápagos Islands News: New Species, Prince Charles, Darwin's Birthday
Expanded Lodging Options in Chile
Bon Appetit Magazine Names Lima 2009 Destination of the Year
Gala Tango Mesmerizes Visitors to Buenos Aires
Quito's Plaza Grande Hotel Gives Guests a Touch of History
Winter 2008-09
Elegant New Riverboat on the Peruvian Amazon
Peru's Sacred Valley Welcomes New Luxury Resort & Spa
Short Itineraries Provide Travelers More Options
South America Is Ideal For Families!
Peruvian Guide, Percy Salizar, Relocates To Denver
Fall 2008
Northern Peru-Window to the Past
Cruising the Galapagos in Eco-Style
Patagonia-Stunning Vistas at the tip of South America!
Tom Damon Recognized as Top Travel Specialist
Spanish Lessons for Tourists